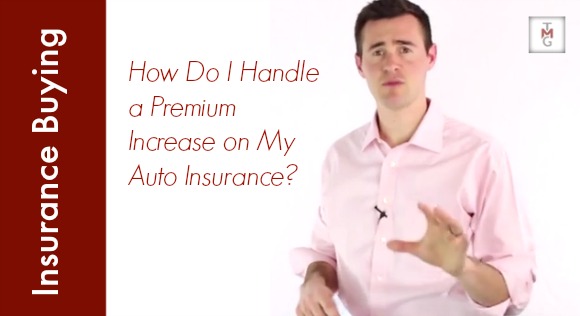 No one likes to see a premium increase on auto insurance.
Unfortunately, as with any product or service we purchase in our life, the cost of auto insurance can go up and down.  In this week's The Murray Group Mailbag, we address a question sent to us via Facebook asking:
"How do I handle a premium increase on my auto insurance?"
The best way to deal with an auto insurance premium increase isn't necessarily a tactic but a decision on which company or agent to work with. When you work with a direct online insurance company, you are essentially your own agent. If you're unhappy with a premium increase, you need to do the work yourself to find a new auto insurance policy.
However, if you choose to work with an independent insurance agent, the does the work of finding insurance that meets your needs.
Watch this short video for the entire explanation:
If you want to watch this video on YouTube, you can do so here. I encourage you to subscribe on YouTube so that you never miss a new episode.
This video is part of an ongoing series dedicated to helping consumers get answers to their insurance questions. If you'd like to follow along on YouTube, connect below:
If you have questions about your insurance program or if you would like to receive a proposal for auto insurance or home insurance, please give us a call at 518-456-6688 or email us at insurance@murraygrp.com. You can also click here to contact us through our website.
We're here to help you find peace of mind.
Thank you and good luck,
Ryan Hanley, CIC
The Murray Group Insurance Services, Inc.
1807 Western Avenue
Albany
,
NY
12203
United States (US)
Phone:

(518) 456-6688
Fax:

(518) 456-1605
Email: insurance@murraygrp.com
| | |
| --- | --- |
| Monday | 8:30 AM - 4:30 PM |
| Tuesday | 8:30 AM - 4:30 PM |
| Wednesday | 8:30 AM - 4:30 PM |
| Thursday | 8:30 AM - 4:30 PM |
| Friday | 8:30 AM - 4:30 PM |
| Saturday | Closed |
| Sunday | Closed |
How Do I Handle a Premium Increase on My Auto Insurance?
by
Ryan Hanley