Whether you are a family or a business, you are faced with exposures each and every day. These exposures
threaten our health, happiness, and our livelihood. The average person and business is not qualified nor has the time or resources to address these known and unknown exposures. Without someone dedicated to identifying and mitigating exposures, losses can and do happen.
The typical insurance agent provides limited or no risk management advice to the insurance consumer. The agent focuses on renewing an insurance policy year over year without ever taking the time to identify unique exposures a family or organization may have. Over a three month period, the agent demonstrates his or her value by bidding your insurance and delivering a policy.
At The Murray Group, we utilize our trademarked process called LiveSECURE 365™. We use this process to identify, understand, implement and monitor risk management strategies for your family and your business. We want to know about every facet of you – how you operate, your goals, your perceived threats – so that we can provide you with the quality risk management solutions that you deserve. A customized insurance program is just one piece of the risk management process.
Our proprietary process includes four basic steps, which ultimately help us create a customized risk management program for your family or business. The first step is to identify all of your exposures. The next is to develop strategies that are proven to help businesses and families mitigate risk. The third step is to implement the strategies, and in the fourth step we help you monitor these strategies.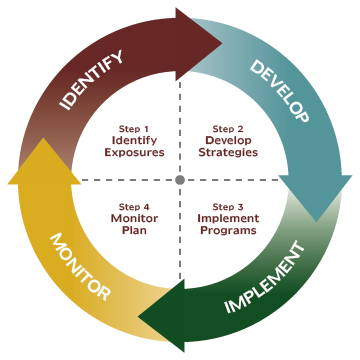 To our partners, we are the total package. Whether you are an individual, small business or a multi-million dollar company, we can provide you with the unique experience that you deserve. We have over forty years of experience in providing top notch service and satisfaction to our thousands of partners.