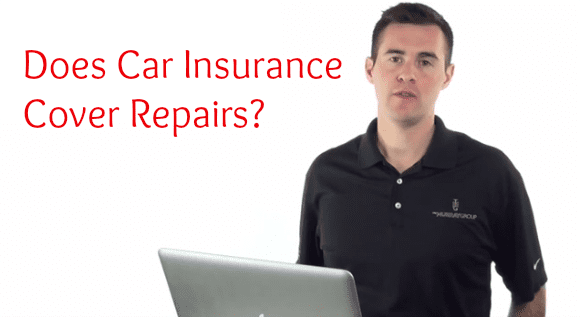 Welcome to today's episode of The Murray Group Mailbag, where we answer your questions about insurance. Today's question comes from Tim in Castleton, NY and Tim asks:
Does car insurance cover repairs?
Watch the video below or read the video's transcript if you don't have the capability of watching the video. If you'd like to submit your own question about business insurance, auto insurance or home insurance, you can do so in the comment section below this post, on our Facebook page or you can email us at insurance@murraygrp.com.
Does Car Insurance Cover Repairs?
Watch this short video to get the whole answer.
Video Transcript:
Hello, everyone, and welcome to another episode of the Murray Group Mailbag. My name is Ryan Hanley. I'm the director of marketing and sales here for the Murray Group Insurance Services. And our Mailbag feature is very simple and straightforward. People ask us questions every day about insurance and insurance-related products and we felt that it was our obligation to answer those questions and share them with anyone who had the same question and who was looking for that answer.

So we post these videos on YouTube and on our website to make the information free and easily accessible for anyone at anytime. Today's question come from Tim and Tim lives in Castleton, New York, which is in southern Rensselaer County. And Tim's question is, "Does car insurance cover repairs?" Tough question to answer with a very direct answer, just because really there's a lot of ways we can go with this, so Tim I'm going to answer the question the best way I can.

Does it cover repairs? If we're talking about repairs to another car, so you get into an accident and you're at fault if you have liability up to the limit of the liability that you have on your car, then your auto insurance is gonna pay for the repairs to that car or whatever you damage. You run into a telephone, for the limit of the liability that you have on that policy, your insurance will pay for those repairs if you are at fault.

If you're talking about repairs to your own car, then you actually need to add comprehensive, which is also known as then collision and or collision coverage which are two physical damage coverages to your auto policy. So a basic policy very basic policy is not going to cover repairs to your own car.

If you, say, spin off the road and hit a tree and no one else is involved. If you just have a basic auto insurance policy then damage to your car, repairs to your car are not going to be covered. So if you do want those repairs to be made and covered, then you need to make sure that you you've added comprehensive and collision coverage, two separate coverages to your policy.

Comprehensive is also known as other than collision coverage, depending on the company, but same exact thing, just different names. You can have comp and not collision, but if you want collision, you also need to have comp, and they both cover different things which I won't get into in this video because I want to keep it short, but so you make sure that if you want repairs covered for your own car, then you're gonna add comp and collision to your auto policy and then in most cases repairs will be made.

My name is Ryan Hanley. This has been another episode of Murray Group Mailbag. Tim, I hope that answers your question, you can always reach out to us directly if you need any follow up there. So if you have a question that you would like answered on a future episode of the Murray Group Mailbag, just leave that question in the comments below, whether you're watching this on YouTube or on our site, I track both places and I collect all those questions and use them for future episodes of the show.

If you'd like to subscribe to our YouTube channel, you can do so right here. Just click that button, and that allows you to subscribe, and follow along with any new questions that we come out with, or any new Mailbag episode you'll be notified inside of YouTube. It's been a pleasure. Tim, again, I hope that answers your question, and I hope all of you out there have an absolutely fantastic day.
This video is part of an ongoing series dedicated to helping consumers get answers to their insurance questions.
If you'd like to follow along on YouTube, connect below:
If you have questions about your insurance program or if you would like to receive a proposal for auto or home insurance coverage, please give us a call at 518-777-7777 or email us at insurance@murraygrp.com. You can also click here to contact us through our website.
We're here to help you find peace of mind.
Thank you and good luck,
Ryan Hanley, CIC
[schema type="organization" orgtype="LocalBusiness" url="https://murraygrp.com/" name="The Murray Group Insurance Services, Inc." description="Insurance to protect your family, business and life." street="1807 Western Avenue" city="Albany" state="New York" postalcode="12203″ country="US" email="insurance@murraygrp.com" phone="518-777-7777″ ]