September 11, 2001 will forever be etched into American history as one of our worst days ever. Thousands upon thousands of lives were changed in just a few hours, and the indirect impact has been far reaching. The insurance industry was even tremendously impacted. Do you know if you are covered in the case of a terrorist attack?
The event may also have caused you to think about terrorism insurance for your home or business, something you likely did not consider prior to 9/11. Or maybe now you only think about it when your insurance agent asks you to sign a piece of paper that allows the policy to exclude terrorism.
Does my homeowners policy or business owners policy provide terrorism insurance? And how come there is a separate charge for it?
Standard NY homeowners insurance policies likely include coverage for damage to property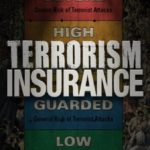 and personal possessions resulting from acts of terrorism but coverage cannot be guaranteed. Insurance agents cannot say definitively if coverage is included because coverage has never been tested in a terrorist attack. Terrorism is not specifically excluded in a homeowners policy, and the policy does typically cover loss due to explosion, fire and smoke. These are going to be the likely causes of loss in the case of a terrorist attack. You will not see a separate charge for terrorism coverage on your homeowners policy.
Your NY auto policy may even provide terrorism coverage but only if you purchase "comprehensive" coverage. Here again you will not see a separate charge for terrorism coverage.
Business policies treat terrorism insurance differently though. Before 9/11, insurance companies did not break out the cost of terrorism insurance or exclude the coverage altogether. The 9/11 attacks resulted in a $31.7 billion loss, and the insurance industry did not want to provide terrorism coverage any longer.
However, the US government passed the Terrorism Risk Insurance Act, thereby requiring commercial insurers to offer a form of terrorism insurance. Today, you will hear insurance companies and agents offer business owners TRIPRA coverage. TRIA coverage has been modified and renamed since it was originally enacted, and Congress has had to extend the act a few times.
Each insurance company continues to treat terrorism insurance differently, but at a minimum you can purchase TRIPRA coverage. It can be costly depending on where the business is located. For Albany, NY based businesses, it generally costs about 3% of your total premium and many businesses choose to not purchase the coverage when they are made aware that they have the option to reject it.
If you are a business in the state of New York, you cannot elect to exclude terrorism insurance from your workers' compensation policy. Coverage is automatically included.
For a detailed description of what TRIPRA does and does not cover and when it applies, you can click here. At a minimum, the terrorist attack must be considered a certified act of terrorism. That means that the loss resulting from a defined terrorist attack must meet a minimum of $5,000,000. Shockingly, the Boston Marathon bombing hasn't been considered a certified act because losses are not expected to meet the $5,000,000 minimum, so TRIPRA coverage has not applied.
At The Murray Group, we recommend that all business owners consider terrorism insurance as part of their NY business insurance programs. If you have specific questions relating to the terrorism insurance in your policies, please do not hesitate to contact us.
Live Secure 365,
Ryan Murray
VP, Risk Consultant
Photo credit:
http://jokesflip.com/?p=686