Can you believe we are already discussing how to prepare your Albany NY auto for winter? It seems like we just left summer behind! The leaves are turning beautiful colors in NY and it's making us ponder the impending winter doom.
We are sharing tips from New York Central Mutual, one of the many reputable insurance companies that we represent. These tips will help you get your vehicle ready for the showy days ahead.
Prepare Your Albany NY Auto for Winter Now
Have your battery tested. The last thing anyone wants is a battery that won't start, and even worse is a vehicle that won't start in winter. This is an easy one, guys!

Consider having your vehicle undercoated. The salt used on New York roads to melt ice is tough on our vehicles. Having your vehicle undercoated each season can lessen the damages caused by salt and result in a longer lasting and better working vehicle during and after the winter weather.

Change out your tires. This is a big one. Studded or chained snow tires work much better than standard tires on ice and snow.

Check the capability of your vehicle's heating system. Have a technician look over your heating system and resolve any issues before the winter weather starts.

Check and swap fluids. Antifreeze and wind washer fluid are a must in this kind of weather.
The Murray Group is committed to bringing security to our partners lives. We provide you with valuable tips and advice that you can apply in your daily life. Visit our blog for tons of information on all kinds of insurance.
If you would like to receive a proposal for homeowners insurance, auto insurance, or business insurance, please contact us: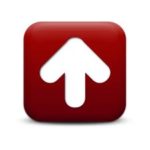 Our phone number is (518) 456-6688 to speak with a team member. Also, you can connect with The Murray Group further on The Murray Group Facebook Page.
We would very much appreciate you posting a review on Google, Yelp or Facebook if you found this post to be helfpul.
Disclaimer: This article is for informational purposely only. There is no legal advice being suggested. The author assumes no responsibility or liability for the actions taken or not taken by the readers based upon such information.
Credit to: https://blog.nycm.com/2018/11/preparing-your-vehicle-for-winter.html