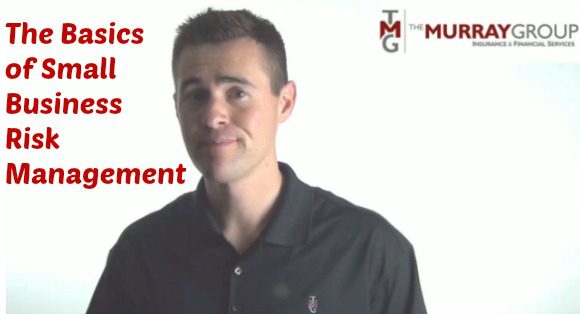 Small business risk management doesn't have to involve substantial, expensive or time consuming changes to the way you do business. Most small business risk can be avoided or at least mitigated simply by being aware that it exists.
Too often, small business owners consider their business insurance programs risk management. This just isn't true.
A quality business insurance program can help your business recover financially after a loss, but the best protection is the accident NOT happening in the first place.
This is why we decided to put together a five part video series on small business risk management. The series is designed to educate business owners on what risk is, where it comes from and what we can do to guard against it.
Small Business Risk Management Episode #1
The following video is episode #1 of our five part series:
Video transcript:
The term risk actually has four broad forms and definitions, all of which can impact your business.

The first is probability, meaning it's highly likely this bad thing is going to happen which creates risk.

The second is uncertainty… so you might say, I don't know what the outcome of this business activity or process is going to be which creates risk for our business.
The third is possibility of variations, if a certain action has multiple potential outcomes than there is a risk applied.

The fourth and final broad definition of risk is variation of loss, meaning we know there are going to be losses but we can't pinpoint how big they will be.

Risk management is the process of managing uncertainty of exposures that affect a business or organization's assets, both financial and physical, using five steps: identification, analysis, control, financing and administration. The goal of risk management is mitigate or the lessening exposure to loss and protection of business assets.
At The Murray Group, our job is to provide insurance products to help you recover after a loss and provide small business risk management guidance to reduce the chance of an accident ever happening.
If you think our agency would make a good partner for your business and you'd like to begin the process of receiving a proposal for your business insurance program, please give us a call at 518-777-7777.
If you'd like to learn a little bit more about The Murray Group first, please click this link to subscribe to our Risky Business Newsletter.
Thank you and Good luck,
Ryan Hanley, CIC