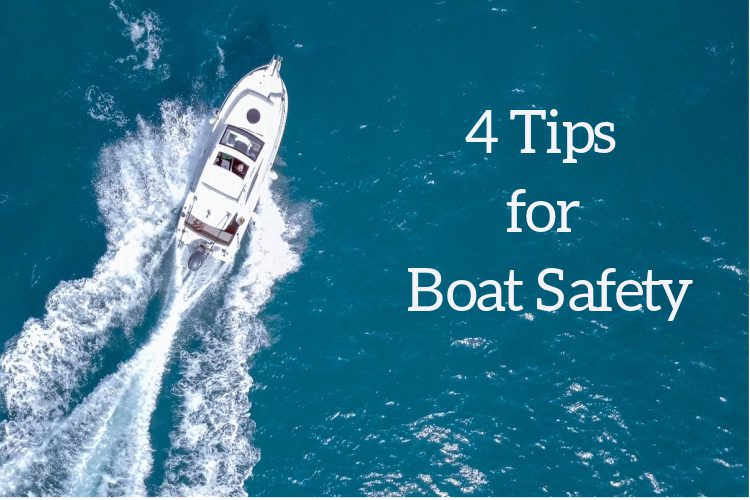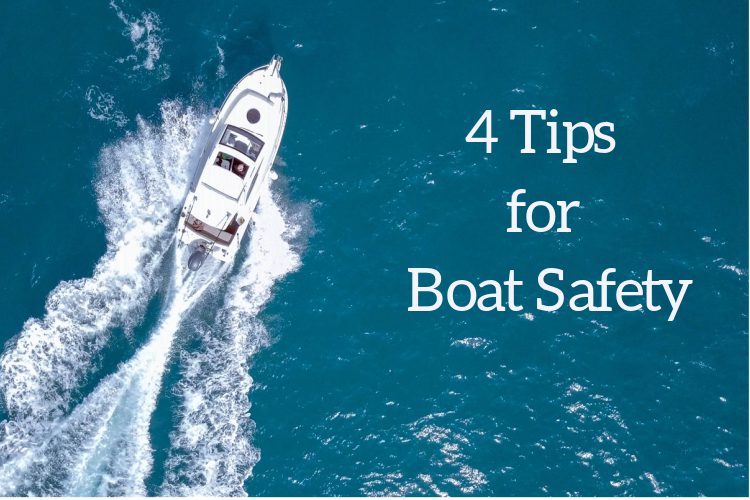 Ah, an evening cruise on the boat. Can't beat it! There is no doubt that boating is a very enjoyable and fun past time, but just like any other vehicle, boats can be dangerous. To maximize your fun and reduce your risk, read our blog further for 4 tips for boat safety.
According to the National Marine Manufacturers Association, the number of recreational boat purchases has been growing steadily for the past seven years. And other statistics show that the number of boating accidents has been decreasing. That's great news. Let's keep it up!
With the help of Safeco, we are sharing 4 tips for boat safety:
Choose the right types (and sizes) of life jackets—and make sure everyone wears them. Each person on board should have a life jacket that is made for the type of event that is happening. There are different life jackets for water skiing, cruising, etc. For a great guide on choosing the right life jacket, click here.
Make sure you have other key safety equipment on board. There are plenty of other items you should have (or consider having) on your boat to increase safety. Fire extinguishers are required on most boats, even small vessels, so make sure you have the right type and that you know how to use it. If you have an enclosed area on your boat, you should install a carbon-monoxide detector.
Use common sense, both before and after you launch the boat.Keeping your boat's systems and equipment (including safety gear, of course) in good shape is the first step to preventing problems, so put in the time to perform inspections and maintenance tasks as needed. Then, before any trip, no matter how quick, check the weather. Look for wind and small-craft advisories in particular.
Obey the signs. Be on the lookout for speed limit buoys. These are indications that swimmers or shallow waters could be nearby. Not only can these prevent accidents, but you'll often find coast guard cruising these waters waiting to hand out speeding tickets.
For the full blog from Safec0, you can click here.
The Murray Group is committed to bringing security to our partners lives.
We provide you with valuable tips and advice that you can apply in your daily life. Visit our blog for tons of information on all kinds of insurance.
If you would like to receive a proposal for homeowners insurance, auto insurance, or business insurance, please contact us: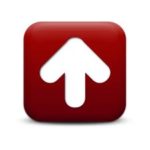 Our phone number is (518) 456-6688 to speak with a team member. Also, you can connect with The Murray Group further on The Murray Group Facebook Page.
We would very much appreciate you posting a review on Google, Yelp or Facebook if you found this post to be helpful.
Disclaimer: This article is for informational purposely only. There is no legal advice being suggested. The author assumes no responsibility or liability for the actions taken or not taken by the readers based upon such information.