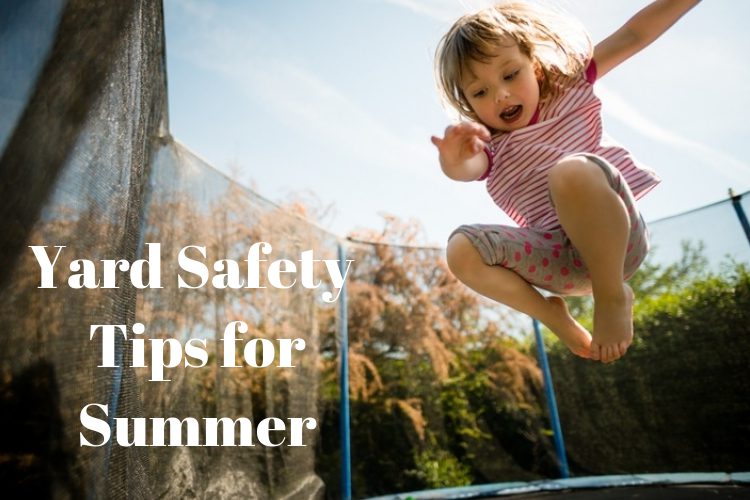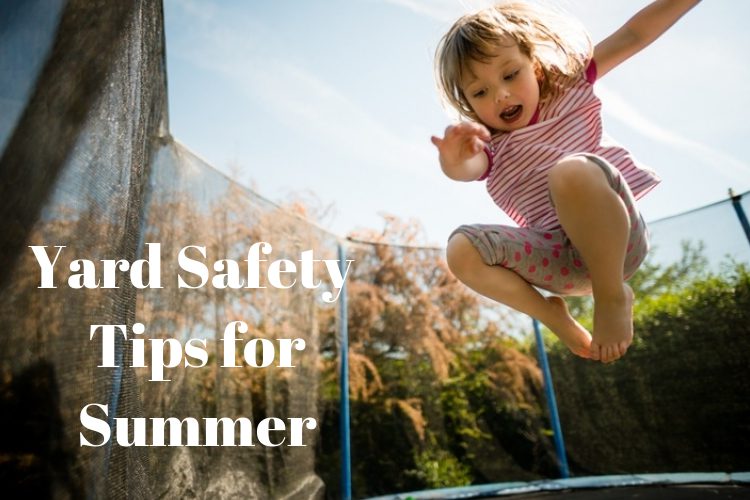 Summer time is for kids and adults alike to enjoy themselves, and Albany NY homeowners need to be aware of the yard pitfalls and safety traps! It is important to recognize what may pose a danger to your family. Backyard entertaining has become more elaborate and swing sets are larger and grander than ever. All of these items are new exposures to consider.
Do you remember how fun it used to be to run through the sprinklers? Or roasting marshmallows by the campire? Times have changed. Albany NY homeowners now are more increasingly installing permanent fire pits, bigger pools, erecting trampolines and buying more lawn maintenance equipment. All of these things are great until someone gets hurt!
We are sharing critical safety tips for Albany NY homeowners as provided by one of our partners, Travelers Insurance Company.
Garden Water Features
Fish ponds, waterfalls and other water features can add a note of serenity to the backyard. They are also particularly attractive to young children. They can be a drowning hazard if proper protective steps are not put in place:
Children may drown in as little as an inch or two of water. An adult should watch children at all times when in or near water.
Also, use a rigid, lockable cover or fence in all four sides as you would for a swimming pool.
Tightly cover water treatment or chemical mixtures after use.
Trampolines
Trampolines can be fun for kids. According to the U.S. Consumer Product Safety Commission, they are the cause of nearly 100,000 injuries each year. Avoid being a statistic:
First, limit the number of jumpers to one at a time.
Second, supervision is needed for children at all times.
Remove trampoline ladders after use to prevent unsupervised access by young children.
Trampoline enclosures can help prevent injuries from falls from trampolines.
Lastly, anchor the trampoline and enclosure to the ground by using a trampoline anchor kit.
Playsets
Children of all ages enjoy play sets, but damaged or weather-worn playsets can cause accidents. Stay safe by:
Supervising children.
Regularly checking for sturdiness, rusty bolts and wood rot, and making necessary repairs.
Inspecting playsets for openings between pieces that could trap a child's head or neck.
Placing playsets securely on level ground and on wood chips or other soft materials to cushion falls and help prevent injuries.
Fire Pits
Warm nights are the perfect time to roast marshmallows. But inadequate supervision or improper use of fire pits can cause injury. Be smart:
Place the fire pit in a safe spot away from your home, backyard deck or low-hanging tree branches.
Always require adult supervision around the fire pit while it is in use and until it has cooled off.
Never leave the fire unattended.
Use sand to fully extinguish the fire.
Let the coals cool completely and dispose of them in a metal container.
Lawn Mowers
Lawn mowers can easily cause injury. Follow these tips for safety:
Read the mower's manual, heed safety and operating instructions and learn the controls.
Do not allow children to ride as passengers on a riding lawn mower. Keep children a safe distance away, and preferably, out of the yard altogether while mowing.
Clean up toys and other objects, such as rocks, from the yard to help prevent injuries to you, your loved ones, and pets due to flying objects.
A running mower should never be left unattended.
Do not operate the mower in an enclosed place where carbon monoxide can accumulate.
Never unclog or work on a lawn mower while the engine is on or when the spark plug is connected.
Wear non-slip shoes or boots (no open toes or heels), and hearing and eye protection. It is also preferable to wear long pants while mowing and/or trimming your lawn.
For the full article from Travelers Insurance, you can click here.
The Murray Group is committed to bringing security to our partners lives. We provide you with valuable tips and advice that you can apply in your daily life. Visit our blog for tons of information on all kinds of insurance.
If you would like to receive a proposal for homeowners insurance, auto insurance, or business insurance, please contact us: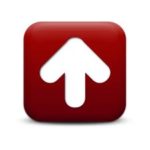 Our phone number is (518) 456-6688 to speak with a team member. Also, you can connect with The Murray Group further on The Murray Group Facebook Page.
We would very much appreciate you posting a review on Google, Yelp or Facebook if you found this post to be helfpul.
Disclaimer: This article is for informational purposely only. There is no legal advice being suggested. The author assumes no responsibility or liability for the actions taken or not taken by the readers based upon such information.