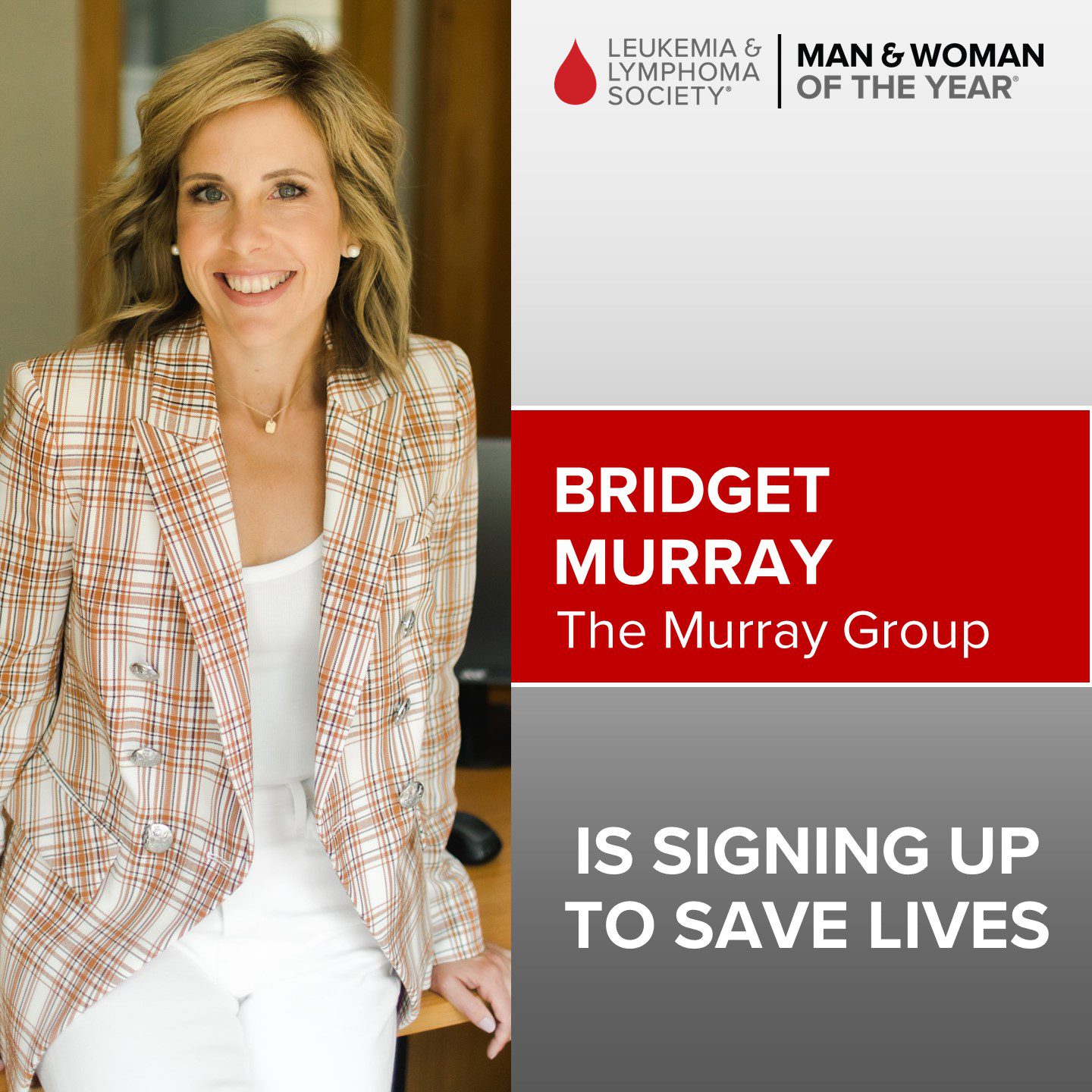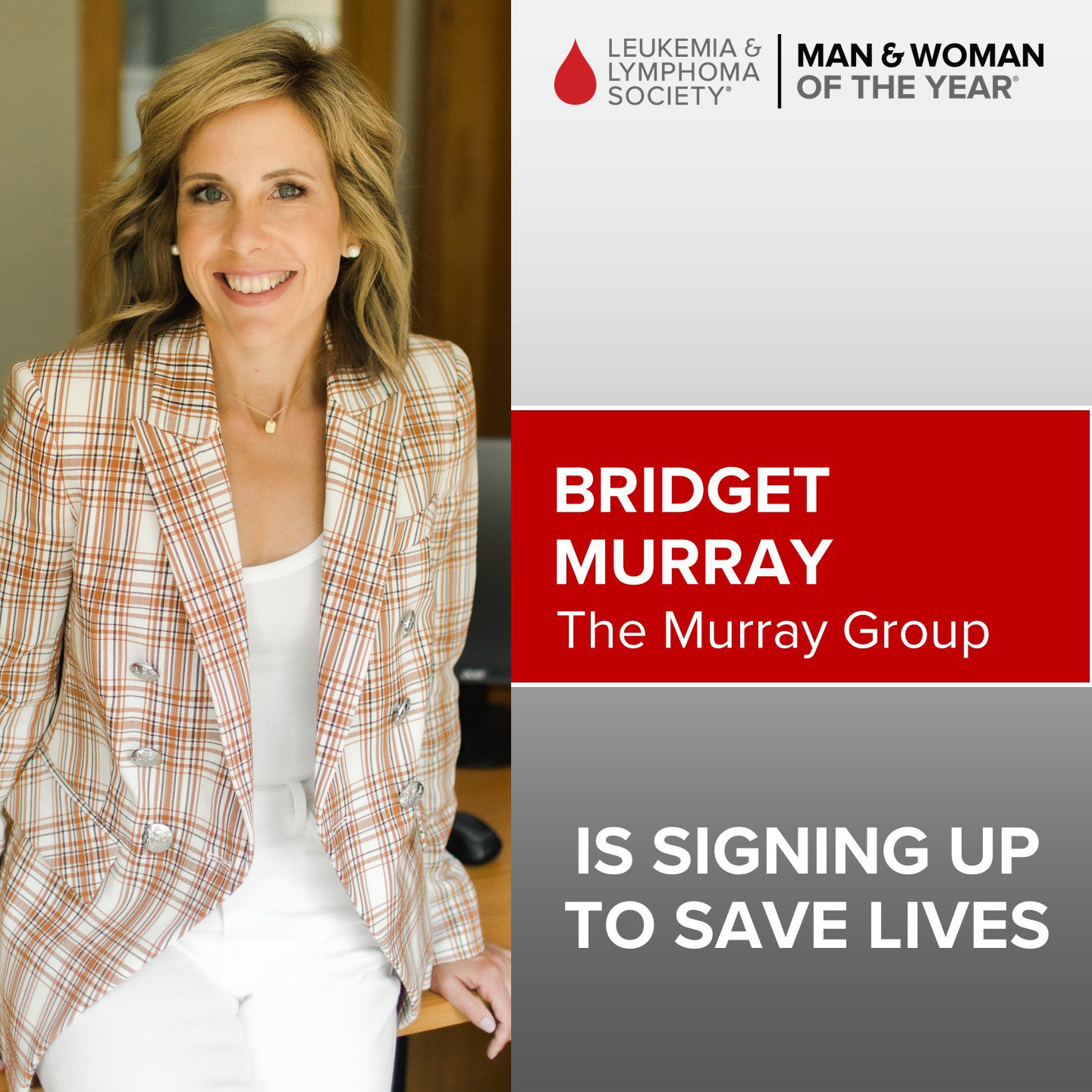 I was absolutely devastated when my brother Ryan passed away in May, 2019 after a short battle with blood cancer.  Today, I am motivated to Give Hope to thousands of cancer patients across the country.
Each year, The Leukemia & Lymphoma Society (LLS) launches its Man & Woman of the Year fundraising campaign. I am running for Woman of the Year and am leading an incredible team called Give Hope 2021. Our team is comprised of friends and local professionals who have experienced the same hardships from cancer. The Murray Group is also proud to be this year's Presenting Sponsor. 
From March 25th to June 4th, our team goal for the Woman of the Year campaign is to raise enough money to have a significant impact on the advancement of cancer research.
We would like to reach $250,000. Donations can be made by clicking here. The funds raised go directly to LLS in support of its longstanding goal of a world without cancer. LLS research also benefits many other types of diseases like: bone cancer, breast cancer, brain cancer, diabetes, kidney cancer, liver cancer, lung cancer, multiple sclerosis, ovarian cancer, prostate cancer, rheumatoid arthritis, stomach cancer & skin cancer.
Through this campaign, I and my family are honoring the life of my brother, Ryan. Ryan was diagnosed at the age of 38 with multiple myeloma, but a very aggressive form called plasma cell leukemia. His diagnosis was a shock to us all. Previously an incredibly healthy young man, Ryan was the last person we ever thought would face such a battle. He ultimately passed away on May 16, 2019 at age 40 after fighting blood cancer like a champion.
Ryan is my hero. The strength that he exhibited as he faced a death sentence was nothing short of miraculous. He was rather private about his feelings so we didn't talk much about how he felt about cancer. But what Ryan did do was encourage us to donate to the Leukemia & Lymphoma Society because they are working for a cure. When hope was hard to find, LLS gave him something to hold onto.
And that is why our campaign is called Give Hope 2021. We want to bring hope to cancer patients across the country who may otherwise feel helpless. LLS says that every $100,000 raised has an impact on the progression of Car-T therapy, which could have saved my brother's life. Our goal is to have a significant impact on Car-T therapy.
All donations are greatly appreciated and tax deductible. They'll not only support LLS research, but patient services, advocacy, public and professional education, and community services as well.
Please visit my website often and tell friends who would also like to donate! You can also find us at www.givehope2021.com.
The Murray Group is committed to bringing security to our partners lives.
We provide you with valuable tips and advice that you can apply in your daily life. Visit our blog for tons of information on all kinds of insurance.
If you would like to receive a proposal for homeowners insurance, auto insurance, or business insurance, please contact us: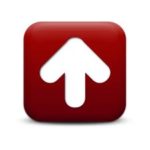 Our phone number is (518) 456-6688 to speak with a team member. Also, you can connect with The Murray Group further on The Murray Group Facebook Page.
We would very much appreciate you posting a review on Google, Yelp or Facebook if you found this post to be helpful.
Disclaimer: This article is for informational purposely only. There is no legal advice being suggested. The author assumes no responsibility or liability for the actions taken or not taken by the readers based upon such information.