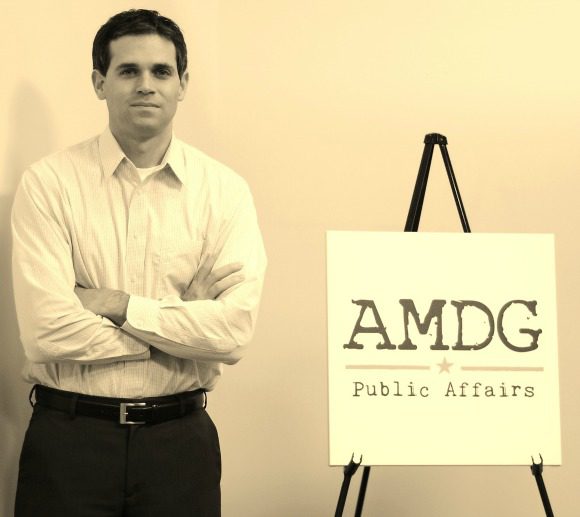 AMDG Public Affairs founder and CEO, Matt Davison, announced the addition of a new team member today, Marissa Wilson, as part of their continued growth.
Centered in the Buffalo Niagara region, AMDG Public Affairs relationships extend across Upstate New York and Southern Ontario, with important contacts in Albany, NY, and Washington, D.C.  The core mission of AMDG Public Affairs, is to become trusted, long-term client advisors, while at the same time demonstrating a commitment to growth, sustainability, and community service.
With 10+ years experience communicating in the public, private, and non-profit sectors, Matt has had the opportunity to handle a dynamic set of public affairs issues ranging from construction and transportation projects, to cross-border trade and tourism, as well as grassroots advocacy coordination.
Prior to establishing AMDG Public Affairs, Matt functioned full-time as the Director of Communications and Government Relations for the Buffalo and Fort Erie Public Bridge Authority.
Matt held a similar position with the Erie Canal Harbor Development Corporation, an Empire State Development Corporation subsidiary, covering the redevelopment of the City of Buffalo's waterfront.
Matt holds both a B.A. and M.A., having studied political science, journalism, legislative affairs, and public relations management at the University of Rochester, the George Washington University, and the State College of New York at Buffalo.
In 2009, Matt was the recipient of the Public Relations Society of America Buffalo Niagara Chapter's "Best in Show" platinum Excalibur Award for the top public relations initiative of the calendar year. He is also a past gold Excalibur Awardee.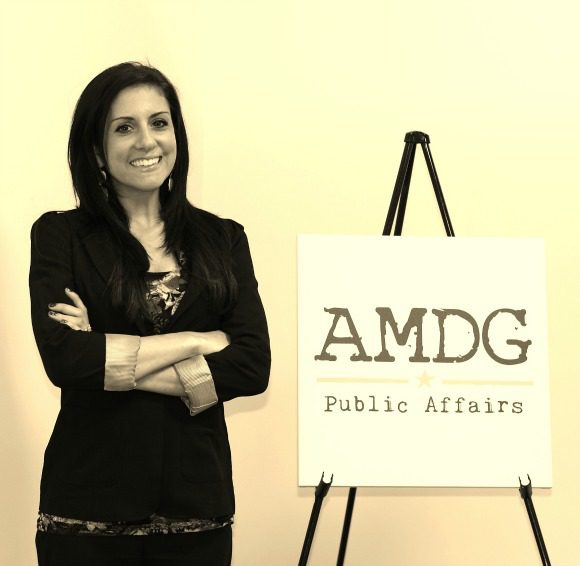 Marissa Wilson – Senior Project Manager
Marissa Wilson, a Senior Project Manager with AMDG, is a veteran practitioner with roughly 10 years of experience in strategic public relations, consumer marketing, brand management, and crisis communications.
Formerly a communications manager at Perry's Ice Cream Company in Akron, N.Y., Wilson led the iconic Western New York brand's communications strategy, corporate sponsorships and communications, media relations and crisis management, and played an active role on their sustainability leadership team to lay the ground work for the company's first formal sustainability vision and goals through 2020.
Marissa is a "born and raised" Buffalonian who believes in giving back to our community.  She is a member of the Public Relations Society of America Buffalo Niagara Chapter and volunteers on the Explore & More Children's Museum Marketing Committee.
She holds a B.A. in Communications from the University at Buffalo and received her M.S. in Public Relations Management from Buffalo State College in 2010.
The Murray Group is a proud partner of AMDG Public Affairs and is happy to be part of their continued success!
[schema type="organization" orgtype="LocalBusiness" url="http://www.amdgpublicaffairs.com/" name="AMDG Public Affairs" description="Public Affairs Firm" street="2495 Main Street, Ste. 516″ city="Buffalo" state="New York" postalcode="14214″ email="md@amdgpublicaffairs.com" phone="(716) 604-7772″ ]