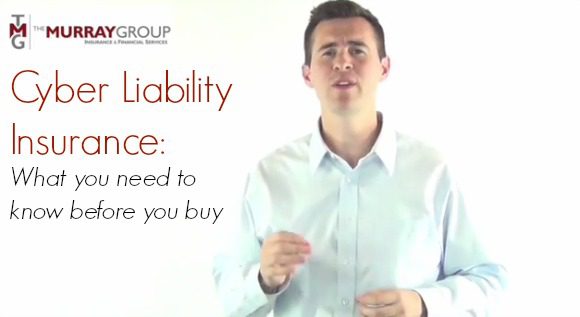 Cyber liability insurance sounds like something out of a Stanley Kubrick movie. We hear the word "cyber" and assume that we're not in any danger of attack because we don't have an online business.
Unfortunately, that is no longer the case. According to a study done by Verizon on CNN Money, more and more small businesses are becoming the targets of cyber attacks because of their lack of means and resources for protecting business information.
The information we store on our business computers has value to hackers who are looking to steal it and exploit your clients and employees. Federal and New York State regulations and mandates now force us to take costly actions after such an attack even if only a small number of files are impacted.
Commercial general liability insurance and/or a business owners policy will NOT provide protection against such costs and claims, which makes cyber liability insurance an important piece of your business insurance program.
Please take a moment watch this short video to get the whole story on cyber liability insurance:
Video Transcript:
"Computers…

Whether you love'em or hate'em computers a reality of doing business in today's world. We store everything from pictures, to client files, to employee records, to payment information and accounting records on computer hard drives with the expectation that all our information is secure.

State and federal regulations have made a data breach in the security of our information an expensive offense…

…even before we start to receive lawsuits from the clients and employees who's information has been stolen.

Three such costs include: Forensic investigations of the incident, notification to all potentially impacted individuals and mandated credit and identity protection services for all potentially impacted individuals for a minimum of 6 months.

The answer to your privacy and data breach concerns is Cyber Liability.

Right now you're saying one of two things to yourself… Either it's oh my goodness I need to protect my business, how do I get Cyber Liability, we'll get there in just a few seconds… or you're trying to convince yourself that because you're a small business or because don't keep credit card numbers on file you're not at risk.

According to CNN Money and study done by Verizon, small businesses continue to be the most victimized of all companies with over half of their confirmed Cyber attacks directed at small business. Small businesses do not have the data security of their large corporations making them easy targets.

…and your commercial general liability insurance or business owners policy is NOT going to cover these exposures.

But Cyber Liability Insurance will… Policies are relatively inexpensive depending on your exposure and cover the costs associated with:

Data breach (as we mentioned above)

Privacy breach (and the negligence lawsuits associated with these incidents)

Multimedia protection

Cyber attack related business 

interruption Hacker damage and Cyber extortion.

If your head is spinning after hearing all those terms don't worry… we've built a team of business insurance specialists who will walk you through the process of purchasing cyber liability insurance coverage.

In today's technology driven society, computers are never going to be LESS a part of our lives, Cyber Liability Insurance is how you protect your business from the wrong people getting inside your computers…"
Purchase Cyber Liability Insurance
If you have questions about whether cyber liability is right for your business or if you would like to receive a proposal for cyber liability insurance coverage, please give us a call at 518-777-7777 or email us at insurance@murraygrp.com.
You can also click here to contact us through our website.
We're here to help you find peace of mind.
Thank you and good luck,
Ryan Hanley, CIC