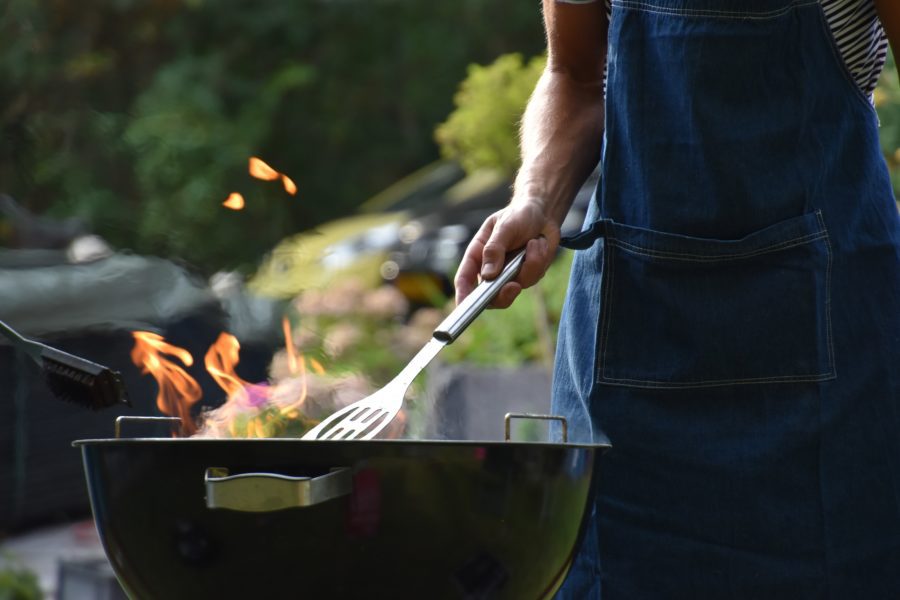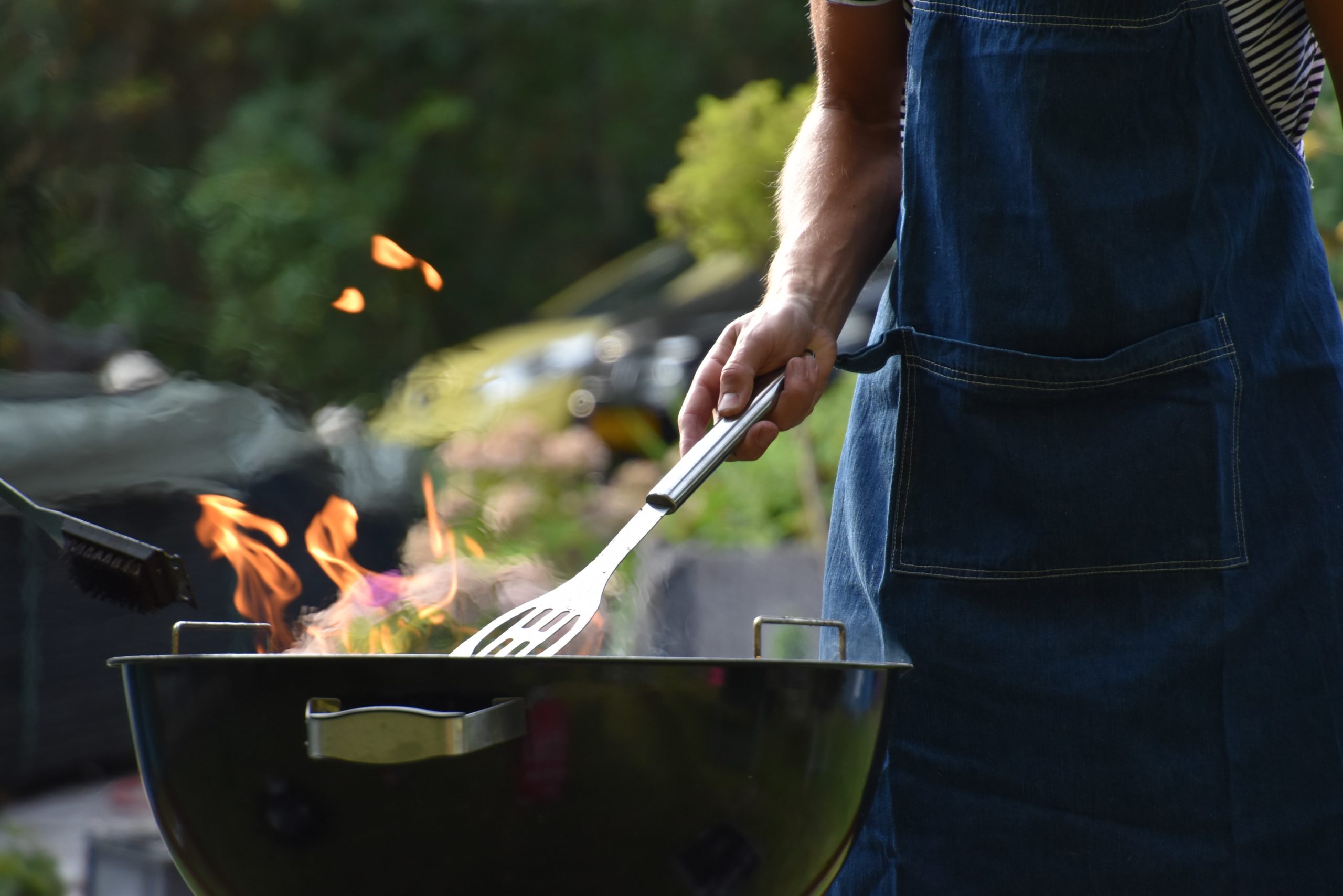 Whether you're throwing a party or cooking for your family, grilling is a summer experience that most people enjoy. Or maybe you don't wait until summer – you use your grill all year long! We know we do because we love the ease and deliciousness of cooking on that barbeque.
As enjoyable as it is, grilling can also be unsafe if not done correctly or if grills are left unattended. Nearly 9,000 home fires a year involve grills, according to a National Fire Protection Association report. Of all the home fires involving grills, gas-fueled grills accounted for four out of five fires, while 16% involved charcoal or other solid-fueled grills.¹
Travelers Insurance, a national provider of home and auto insurance, is providing their grilling safety tips for homeowners:
Gas Grilling Safety Tips For Homeowners ¹
A leak or break was the leading factor contributing to gas grill-related fires, according to the NFPA report.
Check the gas cylinder hose for leaks before using it for the first time each year.
Apply a light soap and water solution to the hose, which will quickly reveal escaping gas by releasing bubbles.
If you smell or otherwise suspect a gas leak, and there is no flame, turn off the gas tank and grill. If the leak stops, get a professional to service it before using it again. Call the fire department if the leak does not stop.
If you smell gas while cooking, get away from the grill immediately and call the fire department. Do not attempt to move the grill.
Never turn on the gas when the lid is closed. The gas may build up inside, and when ignited, the lid could blow off and cause injuries or burns.
After cooking, make sure you completely close the valve on your gas grill.
Always store gas grills – and propane tanks – outside and away from your house.
Charcoal Grilling Safety Tips For Homeowners ¹
The leading cause of structure fires from use of charcoal grills was leaving or placing an object that could burn too close to the grill, according to the NFPA study.
Charcoal grills can continue to remain hot for many hours after the flames extinguish. Avoid placing any burnable objects near the grill or moving the grill while the coals are hot. Keep combustible items that may be blown by the wind away from the grill.
Check for rust damage in metal grills, which may make it possible for charcoal to fall through onto surfaces below and cause a fire.
Purchase the proper starter fluid. Store out of reach from children and away from heat sources.
Do not add charcoal starter fluid when coals or kindling have already been ignited. Never use any other flammable or combustible liquid to get the fire started.
If the fire is too low, rekindle with dry kindling and more charcoal if needed. Avoid adding liquid fuel because it can cause a flash fire.
Do not leave the grill unattended.
Here are five other grilling safety tips for homeowners:
Choose a safe location for your grill. Keep grills on a level surface more than ten feet away from the house, garage or other structures. Keep children and pets away, as well as overhanging branches. Grills should not be used on a balcony or under an overhang. Avoid placing grills too close to combustible deck rails.
Grill outside only. Never use a grill in a garage, vehicle, tent or other enclosed space, even if ventilated, due to risk of harmful carbon monoxide buildup.
Keep the grill going on a cold day. During cool weather days, avoid wearing a scarf or other loose clothing that may catch on fire. Consumer Reports recommends shielding the grill from wind, placing it about ten feet from combustible surfaces and materials, and keeping the lid closed to retain as much heat as possible. Allow extra time for pre-heating the grill in colder weather and check temperatures of meat and fish with a meat thermometer to ensure that food is safe to eat.
Teach kids to stay safe. Make a "kid-free zone" of at least three feet around the grill and areas where hot food is prepared or carried. Children under five are especially vulnerable to burns from contact with a hot grill surface. Grill contact accounted for 37% of burns seen at emergency rooms in 2014 involving children under five.²
Remember post-grilling safety. Keep your grill clean by removing grease or fat buildup from the grills and in trays below the grill. If you grill with charcoal and need to dispose of the coals, soak them in water to extinguish them before disposing in a metal container. Otherwise, cover the grill tightly and close the vents, this should extinguish the coals and whatever is left will be ready for next time.
To see the entire Travelers Insurance blog post, you can click here.
The Murray Group is committed to bringing security to our partners lives. We provide you with valuable tips and advice that you can apply in your daily life. Visit our blog for tons of information on all kinds of insurance.
If you would like to receive a proposal for homeowners insurance, auto insurance, or business insurance, please contact us:
Also, you can connect with The Murray Group further on The Murray Group Facebook Page.
Disclaimer: This article is for informational purposely only. There is no legal advice being suggested. The author assumes no responsibility or liability for the actions taken or not taken by the readers based upon such information.
Photo by Vincent Keiman on Unsplash