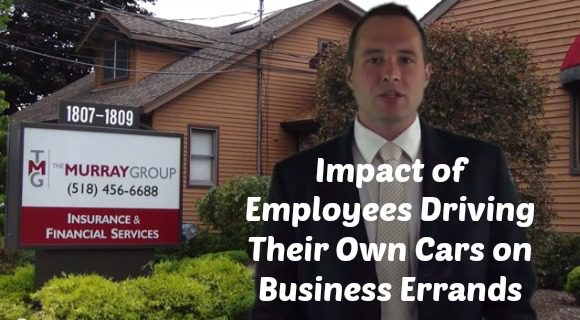 Do you allow your employees to run business related errands in their own vehicles?
It's OK if you do. Tens of thousands of business owners send their employees out into the world to take care of business related matters everyday, and these employees aren't driving a company vehicle most of the time.
If you do allow employees to drive their own vehicles to run company errands, it's important you understand two things:
Your business can be brought into a lawsuit if your employee gets into an auto accident during one of these trips.
There is a very inexpensive business insurance coverage named Hired and Non-Owned Auto Liability that will provide protection for your business in the event an accident does happen.
Hired and Non-Owned Auto Liability
Scott Cahill, a TMG insurance advisor, joins us today to discuss what Hired and Non-Owned Auto Liability is and what you need to know to protect your business. Watch this short video:
If you have questions about your business insurance program or would like to learn more about Hired and Non-Owned Auto Liability coverage, give us a call (518) 456-6688 or you can contact us via email here.
We've found that YouTube videos help us deliver timely information and advice in an easy-to-digest format. If you'd like to receive more of our great videos, I encourage you to click here to subscribe to our YouTube channel.
Thank you and good luck,
Ryan Hanley, CIC
[schema type="organization" orgtype="LocalBusiness" url="https://murraygrp.com/" name="The Murray Group Insurance Services, Inc." description="Albany Business Insurance" street="1807 Western Avenue" city="Albany" state=" New York 12203″ phone="518-777-7777″ ]