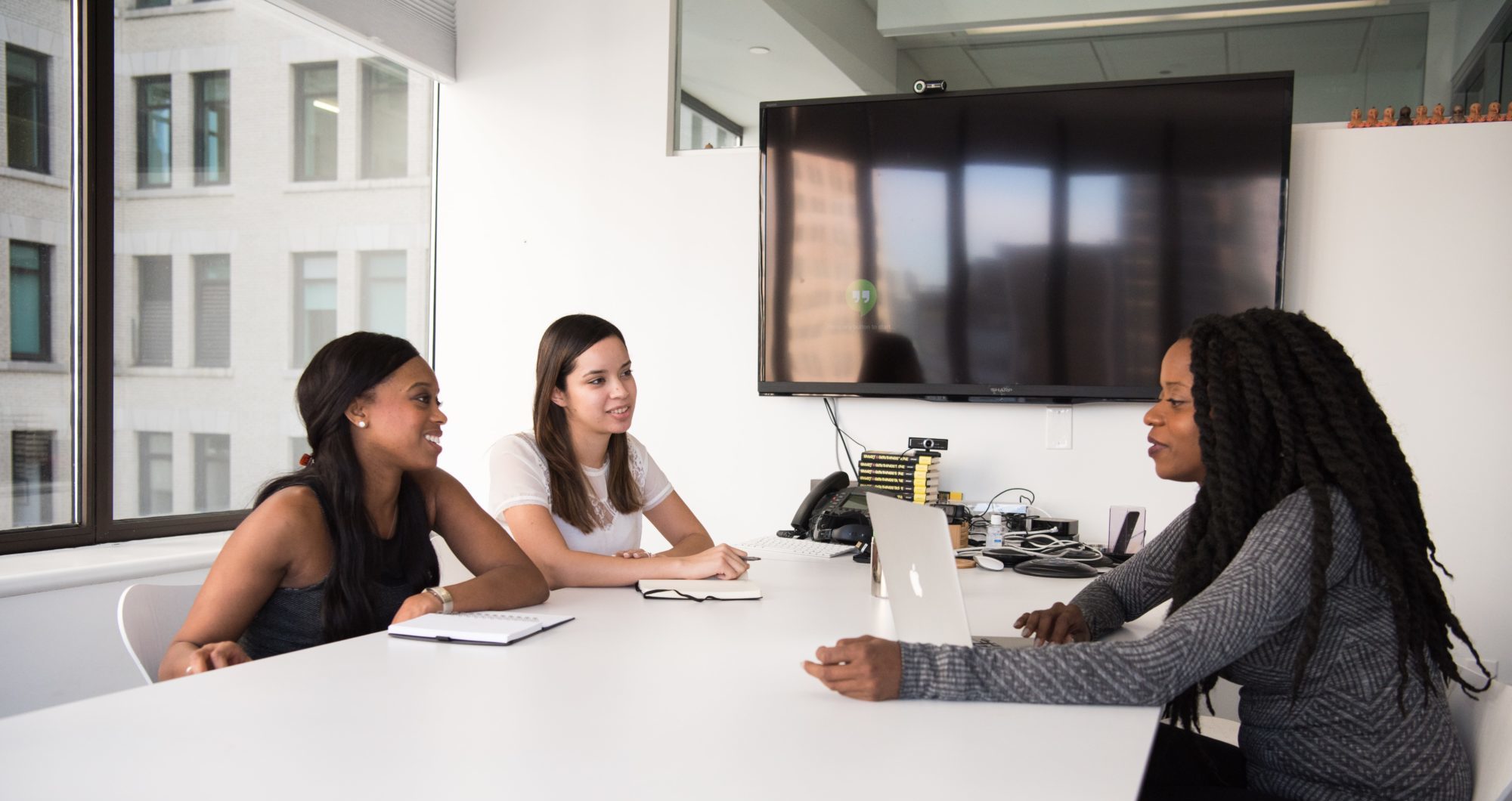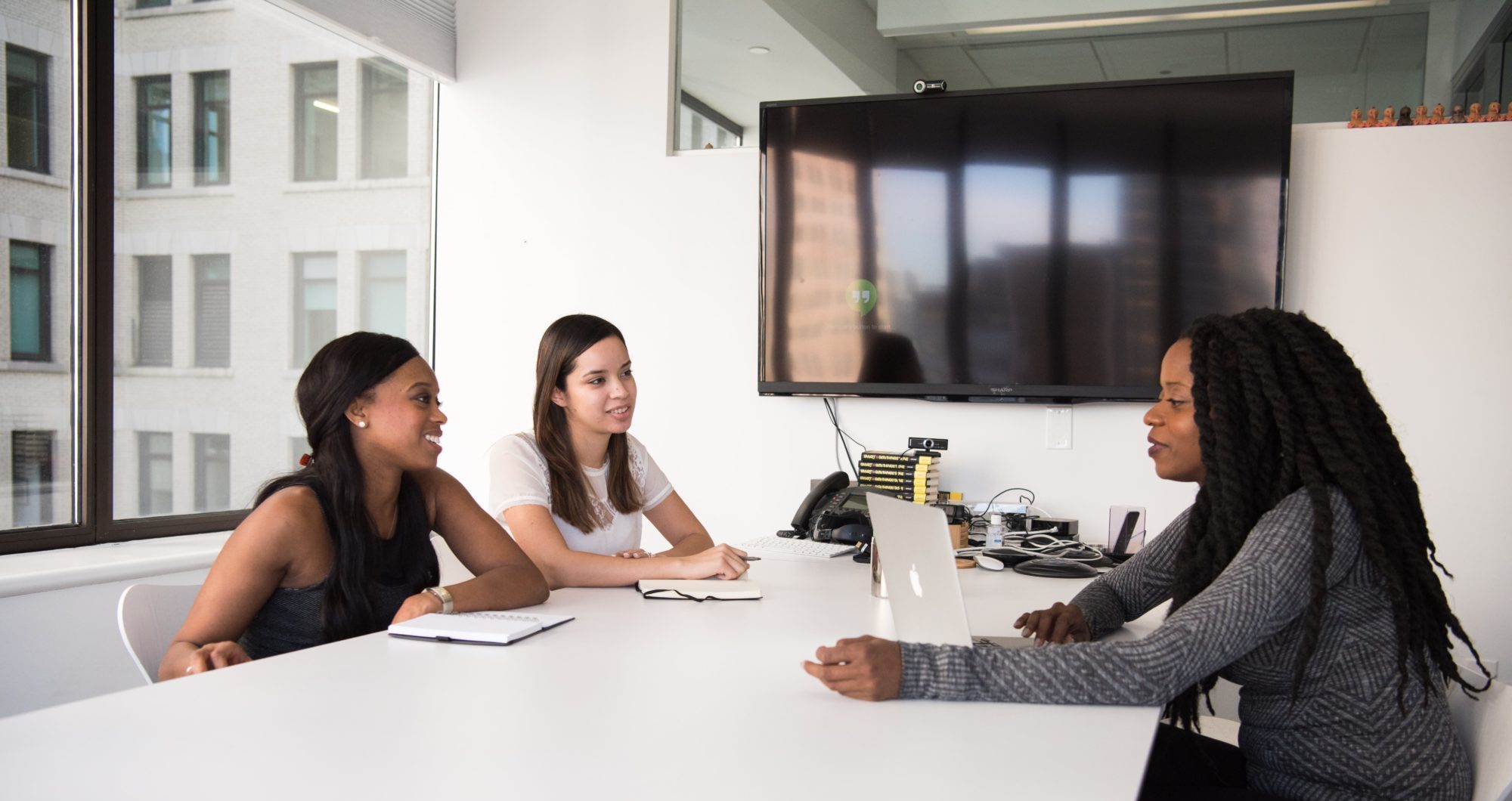 Since the pandemic, we have heard from so many small business owners who say that hiring staff has become very challenging.  That is why today we are sharing our 5 hiring tips for small businesses. Identifying the best candidate for the job is crucial to the long term success of a small business, and the instability due to the pandemic has only made this harder. A critical part of the hiring process is the prospective employee interview.
An interview provides the opportunity to meet job candidates face to face – or now a days – screen to screen. The interviewer can delve into the skills and experiences you've only read about on a resume or application. If you are a small business who doesn't do a lot of hiring, you may need to be refreshed on the best hiring tips for small businesses.
Check out these hiring tips for small businesses provided by Travelers Insurance that can help you to interview like a pro.
1. Screen Candidates
You've posted your job ad and the resumes are streaming in. That's good news, but before scheduling any interviews, you'll want to narrow the pool to a reasonable number of viable candidates.
Carefully review all resumes and applications for necessary skills, experience and education. Read cover letters for insight into the applicant's ability to express themselves in writing, both generally and in response to your unique job posting. To further screen your top applicants, hold phone or video interviews, and search for their presence online.
2. Prepare Interview Questions in Advance
Maximize the quality of your interviews by preparing questions in advance. Your questions should focus on drawing out each interviewee's knowledge, skills and experience; personal qualities such as initiative, passion, judgment, attitudes, beliefs and goals; and potential ability to perform on the job.
Adding behavioral and situational questions to the mix can help you determine the best possible candidate. Behavioral questions are based on the premise that past experience is an indication of future performance. You can ask applicants to recall a past experience and how they handled it, such as:
Tell me about an important goal you set in the past and how you reached it.
Describe a time when you weren't happy with your work and why.
Have you ever faced a work situation with unclear rules and guidelines? Tell me about it, how you felt about it and how you reacted.
Situational questions ask how the applicant would handle hypothetical circumstances, such as an upset customer or multiple assignments from different managers.
3. Start the Interview Off Light
Interviews can be stressful, and stressed candidates may not leave an accurate impression of their potential performance on the job. To put your interviewees at ease, create a welcoming environment. Greet them with a smile, start with small talk on a shared topic, and ask about their career goals. This can help you get to know the person behind the interview and foster a more easygoing exchange when you get to the role-specific questions.
Also introduce your company and its background and describe the role and its context within the business, keeping it friendly, light and brief.
4. Ask Your Prepared Questions
When you move into the more formal part of the interview, these techniques can help you gain the insight you need for the decision-making process:
Use the same questions for all applicants so you can compare responses later.
Ask open-ended questions that prompt the interviewees to share their experiences rather than give yes-no answers.
Ask follow-up questions based on the interviewees' responses to your prepared questions.
Listen more than you talk and pay attention to the interviewees' body language as well as their answers.
Take notes that you can review later.
Welcome questions about your business or the position.
Know what not to ask. Questions about age, race, gender, country or national origin, religion, disability, and marital or family status are perceived as discriminatory and could cause your business to be sued for unfair business practices.
5. Close and Follow Up
To close the interview, apprise the candidates of next steps in the interview process, including the timeline for filling the position and when they can expect to hear from you again. Then follow through on your promises.
If you're sending a rejection email or letter, thank the applicant for applying and leave the door open for future positions with your company. If you're making an offer, move quickly – first with a phone call and then a formal letter. You don't want to lose your top candidate to a competitor.
If you implement these hiring tips for small businesses, you can be confident that you are using the right interviewing strategies to get a qualified new member for your team. For the full article from Travelers Insurance, click here.
The Murray Group is committed to bringing security to our partners lives.
We provide you with valuable tips and advice that you can apply in your daily life. Visit our blog for tons of information on all kinds of insurance.
If you would like to receive a proposal for homeowners insurance, auto insurance, or business insurance, please contact us: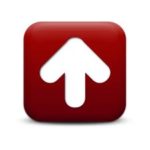 Our phone number is (518) 456-6688 to speak with a team member. Also, you can connect with The Murray Group further on The Murray Group Facebook Page.
We would very much appreciate you posting a review on Google, Yelp or Facebook if you found this post to be helpful.
Disclaimer: This article is for informational purposely only. No legal advice being suggested. The author assumes no responsibility or liability for the actions taken or not taken by the readers based upon such information.
Photo by Christina @ wocintechchat.com on Unsplash