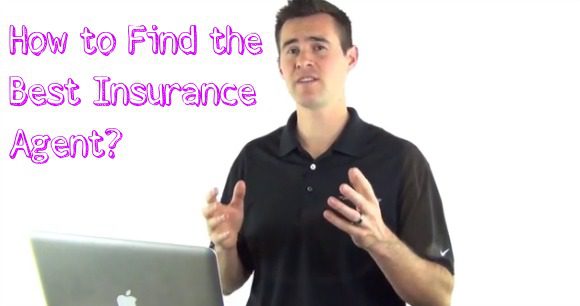 Welcome to today's episode of The Murray Group Mailbag, where we answer your questions about insurance. Today's question comes from Carol in Waterford, NY and Steve asks:
How do I find the best Albany insurance agent?
Watch the video below and read the video's transcript if you don't have the capability of watching the video. If you'd like to submit your own question, you can do so in the comment section below this post, on our Facebook page or you can email us at insurance@murraygrp.com.
How do I find the best Albany insurance agent?
Watch this short video to get the whole answer…
Video Transcript:
Hello everyone, and welcome to another episode of The Murray Group Mailbag. My name is Ryan Hanley. I'm director of Marketing and Sales, and I'm also a Certified Insurance Counselor.

Murray Group Mailbag is very simple video format, in which we're answering questions that are submitted directly to us from New York State insurance consumers, and doing our best to provide a quick simple solution, and posting on our website, and on YouTube, so people can easily reference
these questions, kind of help them with their insurance buying decision.

Today's question comes from Carol, and she lives in Waterford New York and her question is "How do I find the best Albany insurance agent?" So, really good question. "Best" is a very relevant term, so I really can't tell you who
the best is. I would love to say we were the best, but I know that for everyone we may not be, and that's a very realistic, so what I would like to do is just give Carol, and anyone else who's watching just a few items to use in your search for the best. And the best to you.

The first thing I would say is do you like, and do you trust the people that work there? If you don't like and trust the people that you're doing business with at the insurance agency that has your insurance, then you're
not going to want to communicate with them. You're not going to communicate with them well, and you're just not… Insurance needs to be a proactive process. It needs to… We need to communicate well with each other to make sure that the risks that the consumer has, the insurance agent is providing solutions for those, and if you don't like and trust those people then things just don't really work out well.

So the first thing I'd say is find someone that you like and trust. Make sure they have the products, make sure they have the products that you like and need. Are they willing to communicate with you when and how you prefer? So if you like the phone, and your insurance agent is never willing to pick up the phone, maybe not the best situation for you. You want to make sure that your insurance agent is willing to communicate with you how and when
you prefer.

And the last thing is, and I mentioned this before, be proactive. Is your insurance agent proactive, or is your best insurance agent proactive? Are they seeking out new solutions for you? Proactive can be a yearly, or every
other year kind of basis. I mean, insurance, you don't necessarily need someone to be working for you every single day or month. It's just not a product that needs that kind of upkeep, but are they looking for opportunities to help you whenever they can? And that's something I would look for.

Two things I would avoid using in my search for the best are cheap, and close. A lot of people just look for the cheapest rate available, and kind of disregard products and coverage's and relationship, and that can be a slippery slope, and the other is close.

Your insurance agent does not have to be done the street from you. I know there's certain scenarios where it's nice to have somebody that's close by, and I'm not necessarily saying that that's not a positive to have them close, but I wouldn't necessarily use that as one of my primary factors in choosing who I do business with.

Technology today allows us to work on a wider scale, so find someone who fills the first four, and if they are close then that's fantastic. So Carol, I hope that that answered your question.

If you have a question. If you'd like to submit a question to the Murray Group Mailbag, you can do so in the comments below this video, or you can find us on Facebook. Just search the Murray Group inside of Facebook and
you'll find us, or you can also send us an email at insurance@Murraygrp.com. That's insurance@Murraygrp.com.

Look forward to hearing from you.
This video is part of an ongoing series dedicated to helping consumers get answers to their insurance questions.
If you'd like to follow along on YouTube, connect below:
If you have questions about your insurance program or if you would like to receive a proposal for auto or home insurance coverage, please give us a call at 518-777-7777 or email us at insurance@murraygrp.com. You can also click here to contact us through our website.
We're here to help you find peace of mind.
Thank you and good luck,
Ryan Hanley, CIC
[schema type="organization" orgtype="LocalBusiness" url="https://murraygrp.com/" name="The Murray Group Insurance Services, Inc." description="Insurance to protect your family, business and life." street="1807 Western Avenue" city="Albany" state="New York" postalcode="12203″ country="US" email="insurance@murraygrp.com" phone="518-777-7777″ ]