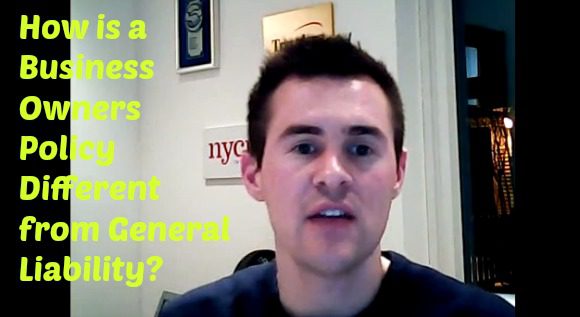 A business owners policy is a package of coverages designed to address the needs of a specific class of business in an easy to purchase format.
When you think of business insurance, what is the first coverage that comes to mind?
It's most likely commercial general liability insurance. General liability insurance provides legal defense and insurance protection against things like slips, trips and falls as well as 3rd party property damage.
General liability is a very important coverage to your business, but it is only one of the many coverages that you need to properly protect your business.
Business Owners Policy
A business owners policy, or BOP, is a package of coverages, including general liability, that have been grouped together to provide, at minimum, coverage for the basic common losses faced by a business.
Not every business has access to a business owners policy because of the unique exposures that business might have. It's important talk to a independent insurance agent about whether or not a business owners policy is a good fit for your business.
Watch this video "How is a Business Owners Policy Different From General Liability?" for more details:
Welcome to The Murray Group Solution Center
This is video #69 of a 100 insurance video series that The Murray Group is producing to provide insurance consumers with quick, valuable answers to their everyday insurance questions.
If you have additional questions regarding business insurance or if you would like to discuss and receive a quote for a business insurance policy, use the link: Contact Murray Group Insurance Expert
If you prefer to call, our office number is (518) 456-6688
You can also connect with The Murray Group further on The Murray Group Facebook Page.
Disclaimer: This article is for informational purposes only. There is no legal advice being suggested or proffered and the author assumes no responsibility or liability for the actions taken or not taken by the readers based upon such information.
Thank you and Good luck,
Ryan Hanley, CIC
P.S. I've you enjoyed this video, then you'll love our Risky Business Newsletter. Click here to subscribe!