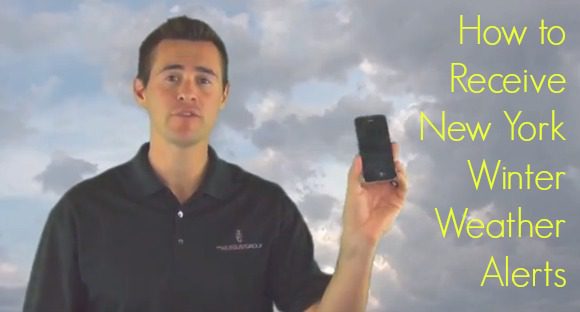 As a lifelong resident of Upstate New York, I've experienced first hand how quickly dangerous New York winter weather can roll into our region. Finding yourself stranded away from home because of road conditions can cause unneeded stress and anxiety.
Attempting to drive in these conditions increases the cause of an accident and potentially causes problems with your auto insurance. We don't want this to happen.
We'd like to introduce you to a free text message alert system that will notify you of incoming winter weather.
How to Receive New York Winter Weather Alerts
Watch this short video to find out how:
This video is part of ongoing series dedicated to helping insurance consumers protect themselves, their families and their business. Every new video delivers short, direct messages that will help you live a safer life.
If you'd like to follow along on YouTube, connect below:
If you have questions about your insurance program or if you would like to receive a proposal for auto or home insurance coverage, please give us a call at 518-777-7777 or email us at insurance@murraygrp.com. You can also click here to contact us through our website.
We're here to help you find peace of mind.
Thank you and good luck,
Ryan Hanley, CIC
[schema type="organization" orgtype="LocalBusiness" url="https://murraygrp.com/" name="The Murray Group Insurance Services, Inc." description="Insurance to protect your family, business and life." street="1807 Western Avenue" city="Albany" state="New York" postalcode="12203″ country="US" email="insurance@murraygrp.com" phone="518-777-7777″ ]