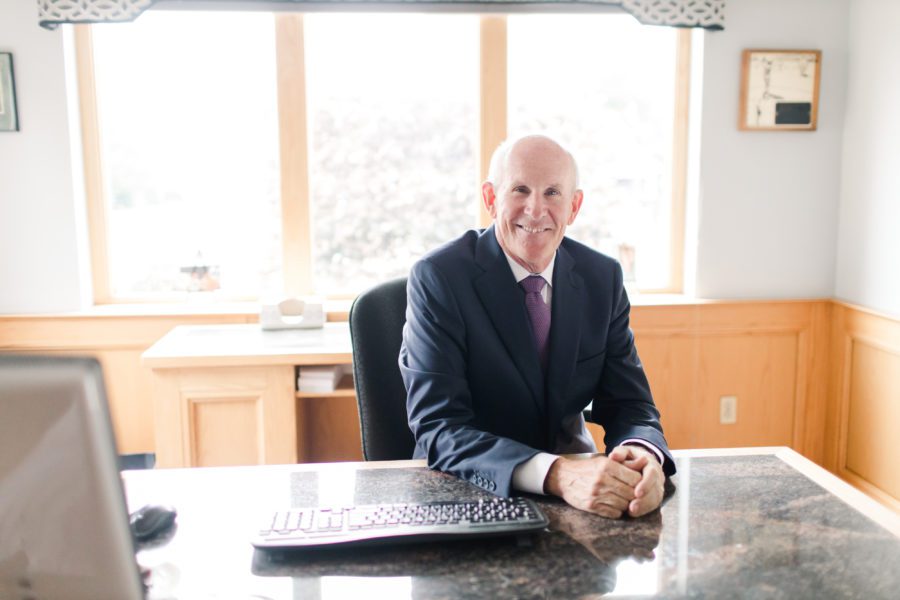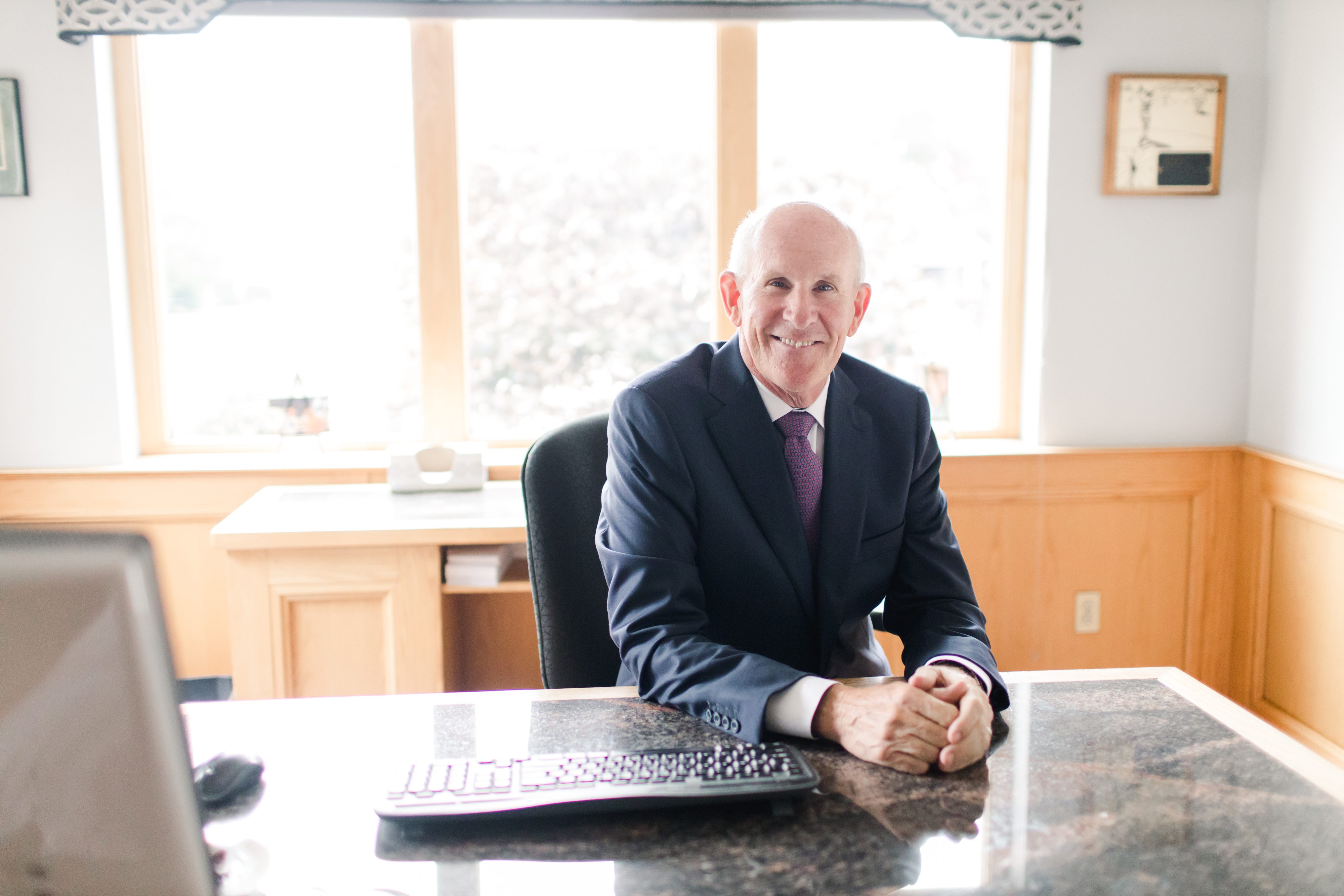 Jim Murray, President and Founder of The Murray Group, has seen and experienced more than the average in his 45 years in business.  He has been fortunate to meet amazing people and help thousands of residents and business owners across the Capital District. Jim has also had his fair share of adversity and heart ache amongst the success he has had as a husband, father and business owner.
Jim started the agency, formerly known as The Guilderland Agency, in 1974. The office was located at 1675 Western Ave, and it still remains on Western Ave today at 1807 Western Ave. It has grown from a one man operation to a multi department organization serving over five thousand customers.
Jim has been a life long resident of Albany. He attended the local high school Vincentian Institute and St. Michael's College in Vermont. He played basketball at both the high school and college level. Jim enjoys frequenting local sports events, golfing at various courses and traveling the country.
What Is the Biggest Lesson Jim Murray Has Learned in His Personal Life?
Life is all about family and friendship.
When Jim lost his wife Nancy in 2009 to breast cancer, he couldn't have made it through without the support of friends and family. The amount of people who offered prayers, meals, kind words and help of any kind was tremendously impactful. Jim will never forget the outpouring of love he and his family received.
He has since gotten remarried to Debbie, a local business woman and mother to three children. Jim's kids have also had their own children, making him a grand father times six. The family expansion has been very rewarding for Jim to experience.
What is the Biggest Lesson Jim Murray Has Learned in Business?
Work isn't work if you love what you do.
This is a lesson that was engrained in Jim from a very early age. Jim's father owned a wholesale candy company in downtown Albany for several years. Jim worked at that candy shop and watched his father manage the small business until it sold. But Jim saw the enjoyment his father experienced working with the local residents and recognized the value and satisfaction it brought to his father's life. He also learned that the customer always comes first.
Prior to starting The Murray Group in 1974, Jim worked at Liberty Mutual. Working for a large corporation wasn't for Jim, and he set out to start his own agency.  The decision to start his own business was one of the best decisions Jim ever made.
There are so many aspects of The Murray Group that Jim loves. One of the biggest is getting to help thousands of Capital District residents by providing valuable advice, premium savings and improved coverage. When new clients join The Murray Group, they receive an explanation of what each coverage is and detailed answers to questions. They do not get an "apples to apples" comparison like most other agents offer.
He also loves working with his children and staff everyday. He is proud to watch his kids expand the business and bring new ideas. And he is grateful to have staff members who have been with the agency for as long as twenty-five years. Jim acknowledges that their dedication and hard work make the agency a very special place to work.
What is the Most Undervalued Insurance Product or Coverage?
SUM coverage, life insurance and long term care…. all important to have.
After spending 45 years in the insurance industry, Jim has seen just about every type of claim you can have. Whether's it's a business income claim, total loss of a home, or personal liability umbrella claim, Jim has helped his clients work through it.
There are three particular coverages that Jim always encourages clients to purchase at adequate limits if affordable to the client: 1) supplementary underinsured/uninsured motorist coverage 2) life insurance and 3) long term care insurance.
Supplementary underinsured/uninsured coverage, or SUM,  enables you to obtain compensation for your injuries under your own automobile policy in the event that you are injured by an uninsured or underinsured driver. According to an article published by the Insurance Journal, nearly 1 in 8 drivers is driving without insurance. Jim has worked on several of these types of claims and has seen hundreds of thousands of dollars paid out.
Jim's father was admitted to a senior citizens home at the age of 86. He passed away shortly thereafter, so his long term care insurance didn't kick in. However, if it had, the insurance would have provided tens of thousands of dollars in savings. Long term care greatly reduces expenses to the elderly if care is needed and allows for predictable estate planning. This applies to life insurance as well.
Jim is looking forward to seeing what the future has in store for him, his clients, friends and family. And we are sure the future is bright.
The Murray Group is committed to bringing security to our partners lives. We provide you with valuable tips and advice that you can apply in your daily life. Visit our blog for tons of information on all kinds of insurance.
If you would like to receive a proposal for homeowners insurance, auto insurance, or business insurance, please contact us: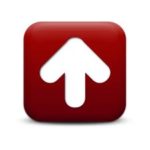 Our phone number is (518) 456-6688 to speak with a team member. Also, you can connect with The Murray Group further on The Murray Group Facebook Page.
We would very much appreciate you posting a review on Google, Yelp or Facebook if you found this post to be helpful.
Disclaimer: This article is for informational purposely only. There is no legal advice being suggested. The author assumes no responsibility or liability for the actions taken or not taken by the readers based upon such information.