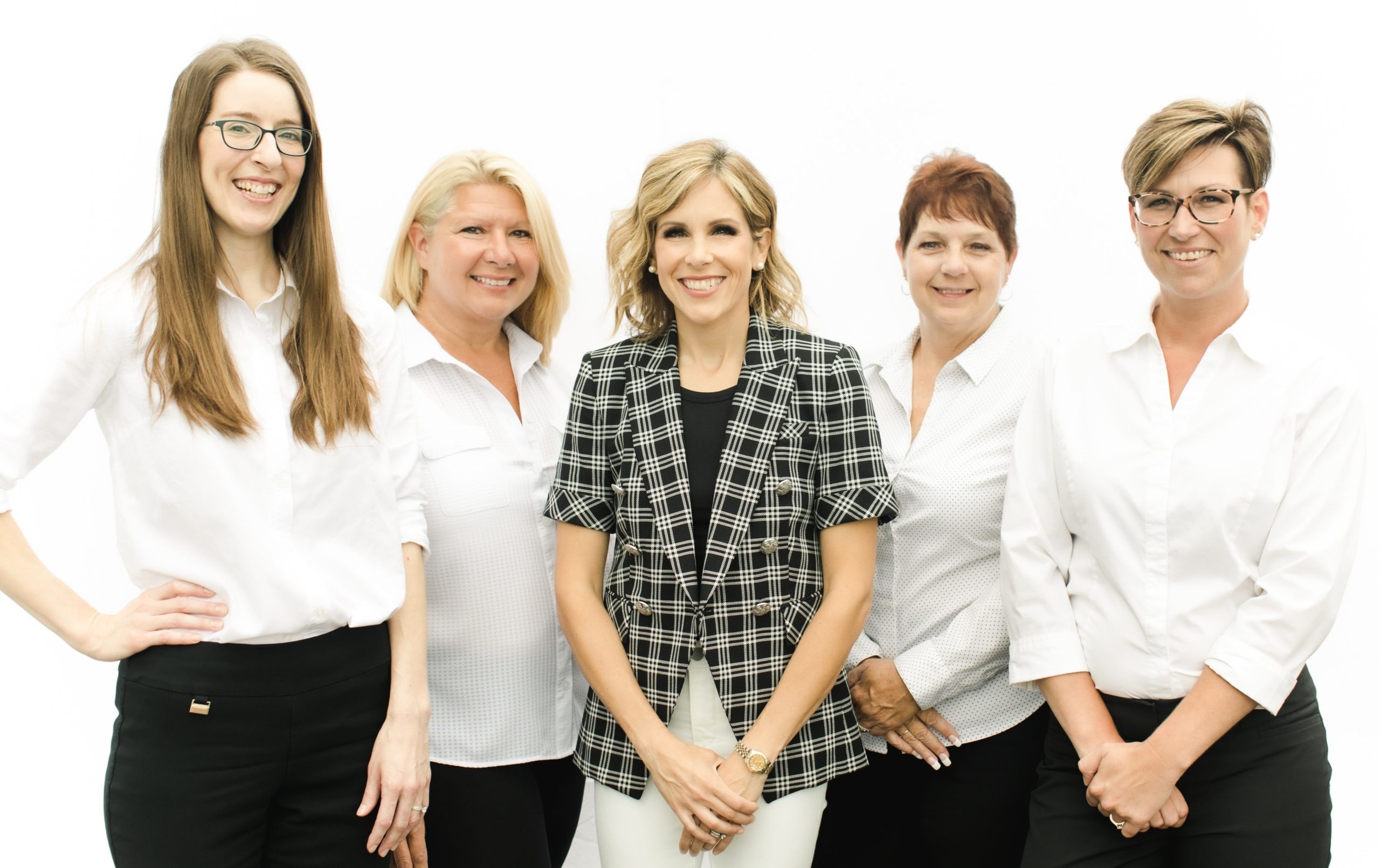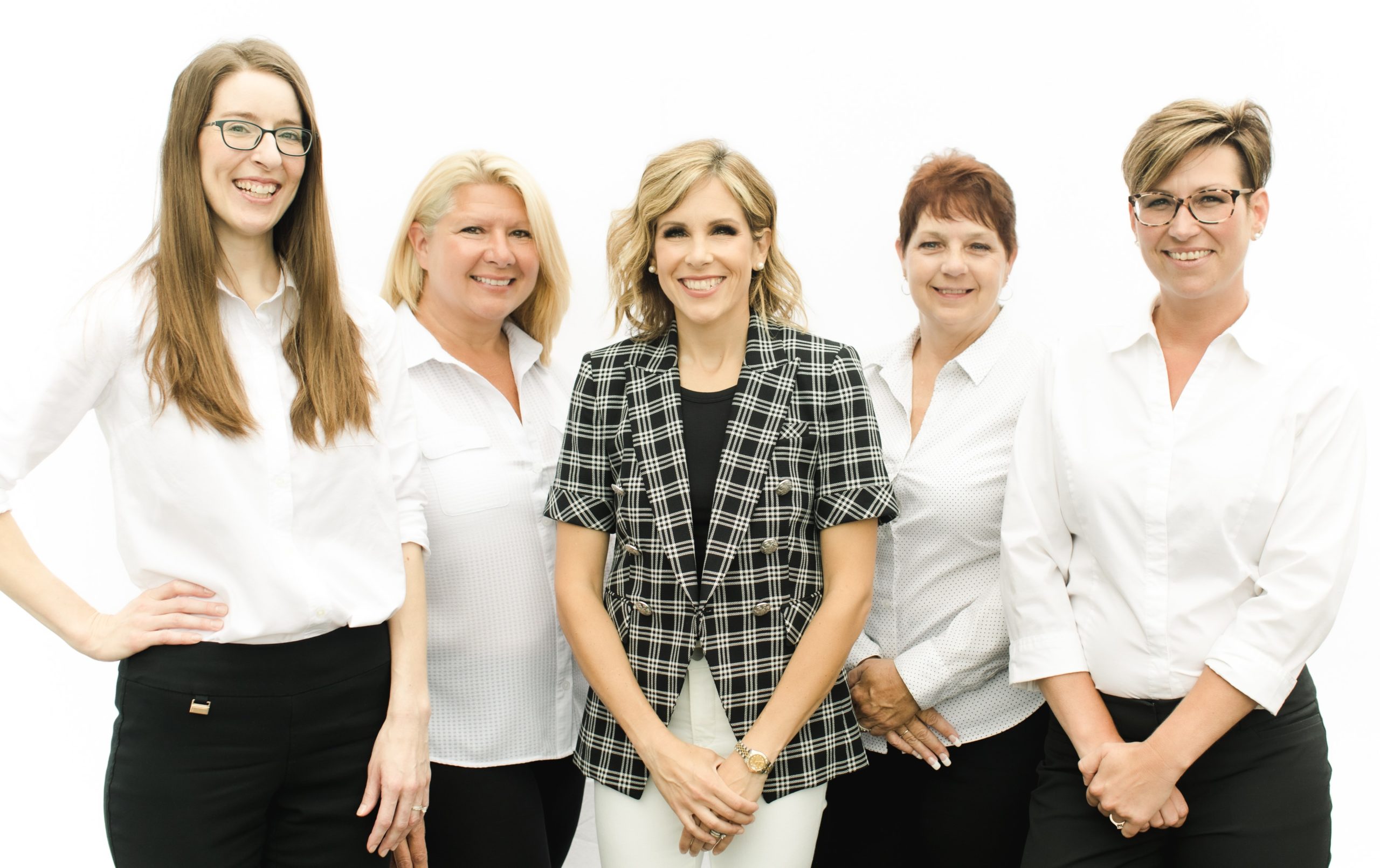 At The Murray Group, we pride ourselves on the service we provide to each customer on a daily basis. And we are grateful to have a team of individuals who treat our customers and each other like family as well. The depth of this personal lines (home and auto) advisory team is powerful – each staff member has a minimum of five years of experience here at The Murray Group!
Whether you call once in a while or each month with questions regarding your policy, you're likely speaking to the same personal risk advisor each time. That is because we split our team by alphabet. In doing so, you have consistency on your account and we get to build upon the relationship we started when you first became our partner. And in the case where your advisor cannot take your call, we always have another knowledgeable member of the team available to help.
Meet Your Personal Lines Team at The Murray Group:
(From left to right)
Leah – Leah is our dedicated personal risk assistant. She speaks with auto dealers and customers in regards to vehicle changes and new purchases. She also handles requests related to mortgagees. If you've refinanced or purchased a vehicle recently, Leah took your call. Leah has been a member of our team for 9 years. It's been a pleasure to watch Leah expand her own family since joining our agency.
Heidi – Heidi works with all clients whose last name begins with A-F. When Heidi joined our team in 2012, she brought with her over 15 years of insurance experience. You may have spoken to Heidi about a claim or policy coverage. Heidi enjoys spending time with her children and grandchildren… and occasionally will hop on her motorcycle!
Lauren – Lauren is the manager of the personal lines sales and advisory team. She is responsible for finding the most competitive coverage and best pricing when you first become a customer. Lauren is the sister to Bridget and Jim's daughter. Her enthusiasm and genuine care for all of our partners is evident in the work ethic she exudes day in and day out.
Karen – Karen rejoined The Murray Group in 2019 and picked up right where she left off. Many customers knew Karen from 10 years ago when she handled G-M of the alphabet. But since her return, she now handles N-Z. She is also our resident DMV expert and dog lover.
Nikki – When Nikki first joined our agency, she started as our front desk manager. But soon after, Nikki became a licensed agent and a member of the risk advisory team. She is now responsible for customers with the last name starting with G-M. She has an infectious laugh and a beautiful family of her own.
The Murray Group is committed to bringing security to our partners lives. We provide you with valuable tips and advice that you can apply in your daily life. Visit our blog for tons of information on all kinds of insurance.
If you would like to receive a proposal for homeowners insurance, auto insurance, or business insurance, please contact us:
Also, you can connect with The Murray Group further on The Murray Group Facebook Page.
Disclaimer: This article is for informational purposely only. There is no legal advice being suggested. The author assumes no responsibility or liability for the actions taken or not taken by the readers based upon such information.
Photo Credit to JP Elario: http://elariophotography.com/