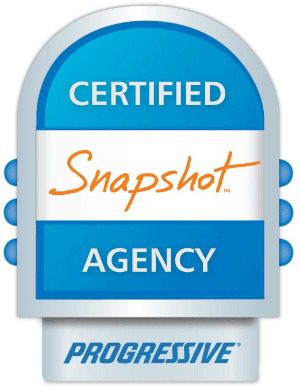 As a premier provider of Albany auto insurance, it is our pleasure to introduce Progressive Snapshot.
Progressive Snapshot is a technology that you plug into your car and it observes your driving behavior. Based on that behavior and the information that Progressive Snapshot collects, drivers become eligible for auto insurance discounts.
According to Progressive Insurance, "The snapshot program helps good drivers save money on their auto insurance."
Will Progressive Snapshot Help You?
The Progressive Snapshot auto insurance program will not increase your auto insurance premiums. However, if you are a good driver as it relates to the Progressive Snapshot program, you can become eligible for significant discounts on your auto insurance.
So the question becomes, "What constitutes a good driver in the eyes of Progressive?"
You drive your vehicle less than 15,000 miles per year

You don't drive frequently between midnight and 4 AM
You don't frequently slam on the brakes.
One main caveat to the Progressive Snapshot insurance program is that you must be willing to plug the snapshot device into your vehicle for at least six months. This is not a huge commitment but something that you must be willing to do in order to receive any discounts.
How Progressive Snapshot Works
Once you signed up for the Progressive Snapshot insurance program, which you can do by contacting The Murray Group at 518-777-7777 or you can click here to send us an email, Progressive will send you a small device in the mail that you will connect to the diagnostic port of your vehicle.
The Snapshot device measures how, when, and how much you drive. It then transmits this information to Progressive automatically. You do not need to do anything else.
After 30 days with the Progressive Snapshot device installed, you can earn an initial discount for the rest of your first policy.
After six months, you will be contacted to return the device to Progressive and any discount you achieve will continue for the life of your policy or until Progressive requests dated vehicle use information, which simply means re-installing the Snapshot device.
If you decided at any time that the Progressive Snapshot isn't for you, simply contact Progressive and return the device. It's that simple.
Get Progressive Snapshot
If you think the Progressive Snapshot program is something you'd like to try, all you need to do is pick up the phone and call 518-777-7777 to receive a free, no obligation review and proposal from The Murray Group on your auto insurance. Our team of professionals can often find additional discounts and coverage options in addition to the Progressive Snapshot program.
If you'd like to begin this process by email, simply click here to do so.
Thank you and good luck
Ryan Hanley, CIC