Quality home insurance in Albany, NY is critical whether you are a first time home buyer, long time owner or a renter. Your home and your personal belongings are likely your biggest assets. If  your home sustained a fire or a vandal burglarized your home, you will want to be able to count on a broad insurance policy and superior insurer to make you whole again.
There are many insurance companies that will let you purchase insurance directly on their website. What does this mean to you? It means that you're acting as an insurance agent! Do you know the ins and outs of homeowners insurance coverage? Don't make the mistake of buying online. Choose an insurance agent you trust.
Quality home insurance in Albany NY starts with a trusted agent. Let an independent insurance agent do the work for you!
There are three typical mistakes that a home buyer or renter makes when purchasing insurance online:
Use market value instead of replacement cost for dwelling coverage amount. And use actual cash value instead of replacement cost on contents coverage.
Do not max out personal liability coverage.
Do not add proper and necessary endorsements such as water backup and extended replacement cost.
No one expects you to know anything about homeowners or renters insurance. You can certainly use our Clickable Coverage graphic to learn more about homeowners insurance by clicking here: Homeowners Clickable Coverage.
You are buying your first home and that is an exhausting and amazing experience.  Don't muck up the process by trying to set your insurance policy up yourself.  Contact us at The Murray Group, and we'd be happy to help you build an insurance program.
The independent agency was built to help guide you in making insurance buying decisions.  As a home owner, don't take on the extra stress of trying to be an insurance professional.  Communicate your needs with an independent agent and let them help you build a quality insurance program.
 Welcome to The Murray Group Solution Center
If you have additional questions regarding insurance or if you would like to discuss and receive a proposal for a insurance policy, use the link below: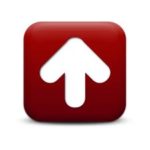 If you prefer to call, our office number is  (518) 456-6688.
You can also connect with The Murray Group on The Murray Group Facebook page.
If you are not quite ready to contact us about your insurance but enjoyed and/or found the information in this post useful, we would very much appreciate you posting a review on:
Disclaimer: This article is for informational purposely only. There is no legal advice being suggested or proffered and the author assumes no responsibility or liability for the actions taken or not taken by the readers based upon such information.