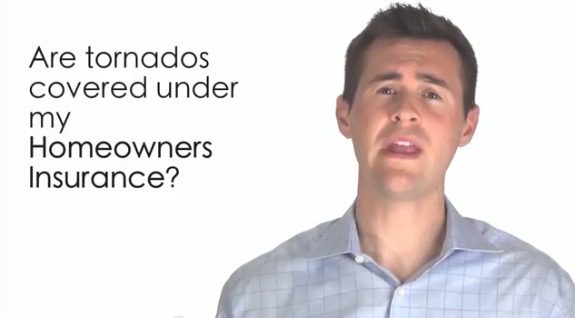 After the violent storms, which have now been classified as a tornado, that ripped through Schenectady this week, many homeowners are asking if their homeowners insurance will cover the resulting damage.
As an independent insurance agent it makes me proud to say yes! Only in very obscure and/or unique cases may there not be coverage, otherwise Schenectady homeowners can exhale knowing that they will have financial reimbursement for the damage caused by the Schenectady tornado touchdowns this week.
Here is a short video that explains more:
(If you'd like to watch the video on YouTube click here)
The devastation created from the wind damage in Schenectady tornado this week is unthinkable. Many Schenectady residents will be recovering from this storm for a long time. Fortunately, if they had an in-force New York homeowners insurance policy there will be financial reimbursement coming from an insurance company to help pay for repair.
If you have questions about your own homeowners insurance coverage or would like to make sure you have the best coverage at the most competitive rate available give us a call (518) 456-6688 or you can contact us via email here.
We've found that YouTube videos help us deliver timely information and advice in an easy-to-digest format. If you'd like to receive more of our great videos, I encourage you to click here to subscribe to our YouTube channel.
Thank you and Good luck,
Ryan Hanley, CIC
[schema type="organization" orgtype="LocalBusiness" url="https://murraygrp.com/" name="The Murray Group Insurance Services, Inc." description="Albany Business Insurance" street="1807 Western Avenue" city="Albany" state="New York" postalcode="12203″ phone="518-777-7777″ ]