Driving safe in the snow and ice is imperative if you want to avoid costly and possibly dangerous accidents! Travelers Insurance is providing tips today, which we are passing on. We want to make sure that you and your family escape the dangers of driving in the snow.
Recognize the Local Forecast: Before you hit the road, make sure you take a look at the local weather forecast. If possible, sign up for text alerts for your area. But please do NOT use your phone while you are driving!
Be Aware of Other Drivers: Not everyone may not be driving safe in the snow like you.  Make sure you give extra space between yourself and the vehicle in front of you. Cars tend to slide on the ice so you'll want to make sure you do not have to slam on your breaks.
Expect Changing Road Conditions: If one area of the road is clear, the next may not be. Rising and dropping temperatures make predicting patches of ice impossible. Be aware that the pavement may appear clear but there could be ice on it.
Know Where to Stop Safely: Stay home if you don't have to drive in the snow. And make sure you know where clean, safe rest stops are in case you need one.
The Murray Group is committed to bringing security to our partners lives. We provide you with valuable tips and advice that you can apply in your daily life. Visit our blog for tons of information on all kinds of insurance.
If you would like to receive a proposal for homeowners insurance, auto insurance, or business insurance, please contact us: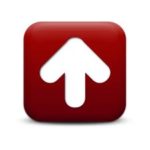 Our phone number is (518) 456-6688 to speak with a team member. Also, you can connect with The Murray Group further on The Murray Group Facebook Page.
We would very much appreciate you posting a review on Google, Yelp or Facebook if you found this post to be helfpul.
Disclaimer: This article is for informational purposely only. There is no legal advice being suggested. The author assumes no responsibility or liability for the actions taken or not taken by the readers based upon such information.
Credit to: https://www.travelers.com/resources/auto/safe-driving/how-to-drive-in-icy-conditions