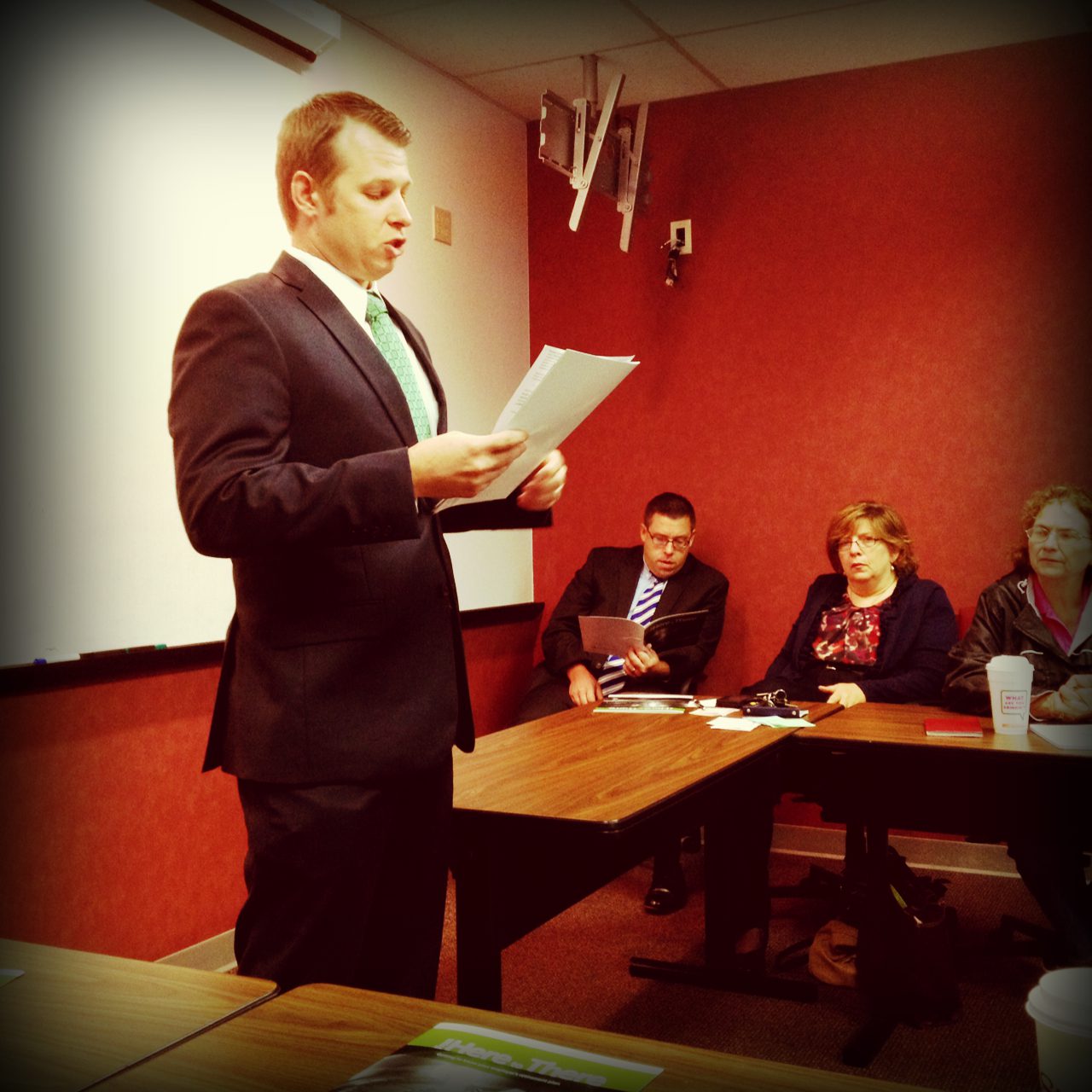 Tom Dingley, financial advisor from Halliday Financial chats with the Albany BNI group, Crossroads Connection this morning on 401k options.
Tom has been an advisor for Halliday Financial for three years and specializing in helping families prudently plan for future. Tom Dingley especially likes working with young families, helping them navigate the many different needs they will face throughout their lives.
In the background sitting to the left is John Hoke, a partner at Smith Hoke PLLC, an Albany litigation and estate law practice. With a broad knowledge base and the ability to handle matters in a timely fashion, Smith Hoke can address your legal concerns quickly and cost effectively.
To John's right is Dorothy Tischler, a partner at Tischler Gillerg LLC, an Albany transactional real estate law practice. With 24 years of experience, Dorothy Tischler views herself as not only a lawyer with technical experience, but also as a facilitator of her client's needs and objectives.
We Become Who We Surround Ourselves With
I firmly believe we become who we surround ourselves with. Luckily for me, every Wednesday morning I get to network and learn from amazing professionals like Tom, John and Dorothy.
The Albany business community is filled with so many incredible professionals…
…I encourage you to seek out and surround yourself with the best!
Where do you network?
Share below…