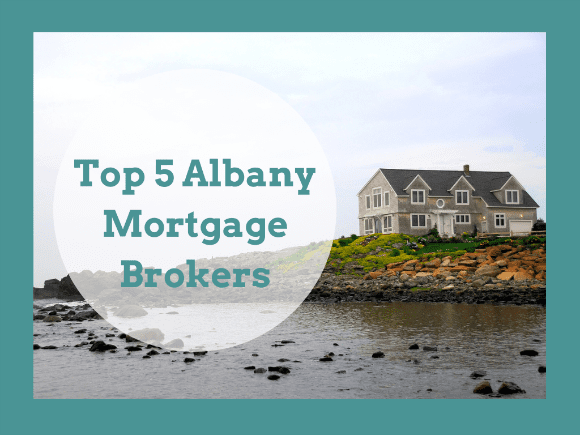 Choosing a new home is stressful enough, and having to find a mortgage broker you can trust to help finance your purchase can be overwhelming. Adding to the stress is the fact that there are literally hundreds of Albany mortgage brokers available to choose from.
Which mortgage broker is going to be the best fit for you?
We get asked some variation of this question almost every day. Before you make your decision, there are three important questions you must ask yourself. The answers to these questions will allow you to set expectations for your experience working with a mortgage broker as well as choose a mortgage broker who's the best fit for you.
1) Is price the only factor in who you work with?
It's completely OK if price is your sole motivation for which Albany mortgage broker you choose. Just understand that like all things in life, (insurance included), you get what you pay for.
2) Does experience matter?
When we talk about experience in terms of Albany mortgage brokers, we mean both years in the business and working with a specific type of home purchase. Some mortgage brokers are better at single family homes, others a specific geographical area and others specialize in multi-family homes.
3) Does personality matter?
Mortgage brokers, like any other professionals, each have their own personalities and style of doing business. Acquiring a home loan isn't always the simplest task. It's important you partner with a professional with a personality and style of doing business that works with your own.
Once you've answered these questions and have a good feeling for what you're looking for in a mortgage broker, it's time to start interviewing potential candidates.
The Top 5 Albany Mortgage Brokers
Below is a list of the Top 5 Albany Mortgage Brokers per our experience working in the Albany, NY market for over 40 years. This list is in no particular order. It is our recommendation that you use this list as a guide in your search for a mortgage broker. It's always prudent to interview multiple professionals. This list is no way a guarantee of results.
Jason Solghan – Sunmark Credit Union
Jason's clientele includes people with many different backgrounds. His schedule is flexible to accommodate the demanding lives of people today. Jason loves helping first time buyers, easing their worries and fears and helping them get a foot in the door to home ownership. Visit Jason's website.
Kristen Brooke – Homestead Funding
Kristen is committed to working with you to ensure a smooth process from initial pre-qualification and mortgage evaluation to closing. She will listen to your needs and goals and recommend the best financing options available. Visit Kristen's website.
Michael Maciariello – Capital Home Partners
Mike is committed to helping you find the right mortgage for your needs. Every borrower is different, and he provides the personalized attention and a wide variety of mortgage solutions to meet your specific requirements. His goal is to help make the process of securing a first-time mortgage or refinancing an existing mortgage as simple and straightforward as possible. Visit Mike's website.
Lisa Fortin – Homestead Funding
Lisa has worked at Homestead Funding for many years been involved in the mortgage industry for 15+ years. She is very familiar with and has expertise in most areas of financing. Visit Lisa's website.
Maureen Grabowski – Homestead Funding
Maureen is a mortgage advisor working with all types of clients from first time home buyers, to investors, to people buying vacation properties. She can also refinance any of these homes. Visit Maureen's website.
Purchasing a new home is exciting. It marks a major change in your life even if you've done it before. Finding the right mortgage broker can make all the difference in your experience.
Protect your new home with quality coverage at the best possible rate in the market by calling us at
(518) 456-6688
for a
home insurance
proposal or use the content form at the top of this page.