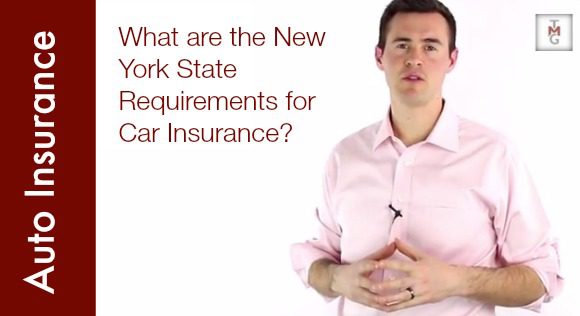 Trying to understand the New York State requirements for car insurance?
We get this question often. Here are the basic requirements you should definitely understand:
1) Car insurance is mandatory in New York State if you plan on registering the car in New York.
New York State requires a minimum:
2)  At-fault liability limit of $25,000 per person, $50,000 per accident.
3) Personal Injury Protection limit of $50,000.
4) Uninsured/Underinsured liability limit of $25,000 per person, $50,000 per accident.
Watch this short video for the entire explanation:
If you want to watch this video on YouTube, you can do so here. I encourage you to subscribe on YouTube so that you never miss a new episode.
This video is part of an ongoing series dedicated to helping consumers get answers to their insurance questions. If you'd like to follow along on YouTube, connect below:
If you have questions about your insurance program or if you would like to receive a proposal for auto insurance or home insurance, please give us a call at 518-777-7777 or email us at insurance@murraygrp.com. You can also click here to contact us through our website.
We're here to help you find peace of mind.
Thank you and good luck,
Ryan Hanley, CIC
[wpseo_address show_state="1″ show_phone="1″ show_opening_hours="1″]