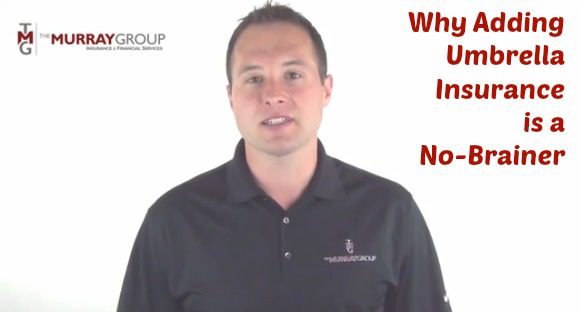 In today's litigious society, where court judgements continue to rise at an exponential rate, NY umbrella insurance is quickly becoming a necessary addition to your personal insurance program.
We hear from Scott Cahill today about why adding umbrella insurance coverage is a no-brainer. For most of us, home insurance and auto insurance are where we stop when it comes to protecting our assets.
A NY umbrella insurance policy actually provides an extra layer of protection on top of home, auto, motorcycle and boat insurance policies.
NY Umbrella Insurance
Please take a moment and watch this short video explaining why NY umbrella insurance is so important (and inexpensive):
(To view this video on YouTube, click here)
If you have questions about your own personal insurance program or would like to make sure you have the best coverage at the most competitive rate available, give us a call (518) 456-6688 or you can contact us via email here.
We've found that YouTube videos help us deliver timely information and advice in an easy-to-digest format. If you'd like to receive more of our great videos, I encourage you to click here to subscribe to our YouTube channel.
Thank you and good luck,
Ryan Hanley, CIC
[schema type="organization" orgtype="LocalBusiness" url="https://murraygrp.com/" name="The Murray Group Insurance Services, Inc." description="Albany Business Insurance" street="1807 Western Avenue" city="Albany" state=" New York 12203″ phone="518-777-7777″ ]