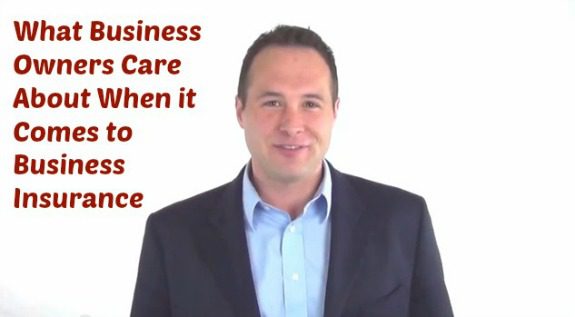 Scott Cahill is beginning to see patterns in what business owners care about when it comes to their business insurance. What he's found, strange as this may sound, is that what ultimately drives most business owners decisions to purchase one insurance policy over another is NOT price…
…but the partnership formed with the insurance advisor through guidance and education.
Price can matter when it comes to purchasing a quality business insurance program, but in the long-run, buying on price alone can end up being the more expensive option for your business.
Doing business with an insurance agent you're comfortable with, who you know will take the time to guide you through the insurance buying process, as well as educate you on the insurance policies you're purchasing, is the linchpin to building a quality business insurance program.
Watch this week's video to get the whole story on the pattern Scott has seen with local business owners:
(If you cannot view this video, click here to watch on YouTube)
If you have questions about your own business insurance coverage or would like to make sure you have the best coverage at the most competitive rate available, give us a call (518) 456-6688 or you can contact us via email here.
We've found that YouTube videos help us deliver timely information and advice in an easy-to-digest format. If you'd like to receive more of our great videos, I encourage you to click here to subscribe to our YouTube channel.
Thank you and good luck,
Ryan Hanley, CIC
[schema type="organization" orgtype="LocalBusiness" url="https://murraygrp.com/" name="The Murray Group Insurance Services, Inc." description="Albany Business Insurance" street="1807 Western Avenue" city="Albany" state="New York" postalcode="12203″ phone="518-777-7777″ ]