There are several reasons why you need umbrella insurance, but there is a very good reason to buy it now. The snow has started falling. Snow can lead to treacherous and icy conditions. Protect yourself from lawsuits due to these wintry perils by purchasing an umbrella policy.
Your auto insurance policy and homeowners policy will provide some liability protection. We always recommend that homeowners carry a minimum of $500,000 of liability on both their auto and home insurance policies. A minimum of $300,000 is the limit that we recommend to renters. The umbrella policy provides an extra $1 million (or $2 million and up) of coverage in the case of a very large lawsuit.
Why You Need Umbrella Insurance Now
There is always the chance for an accident, as careful as you intend to be on the road or as well of a job of shoveling as you think you have done. Slip and falls are common during this time. Sliding on the road, leading to a car accident, is another common claim during winter. Imagine if there was a significant amount of damage done? You would want the comfort of an umbrella policy in the case you are sued.
The good news is that umbrella policies can be very affordable. Some companies issue umbrella policies for $150 a year. You will also get a discount on your other insurance policies if you buy the umbrella policy!
Accidents can happen in the summer, spring and fall too. But with this first snow storm of the season, it got us thinking…. You need umbrella insurance now!
All of the insurance companies we represent offer umbrella insurance. These include Travelers, New York Central Mutual, Safeco, and Progressive.
For more tips on driving safe in the snow, click here.
The Murray Group is committed to bringing security to our partners lives. We provide you with valuable tips and advice that you can apply in your daily life. Visit our blog for tons of information on all kinds of insurance.
If you would like to receive a proposal for homeowners insurance, auto insurance, or business insurance, please contact us: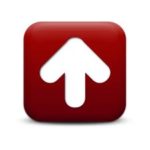 Our phone number is (518) 456-6688 to speak with a team member. Also, you can connect with The Murray Group further on The Murray Group Facebook Page.
We would very much appreciate you posting a review on Google, Yelp or Facebook if you found this post to be helfpul.
Disclaimer: This article is for informational purposely only. There is no legal advice being suggested. The author assumes no responsibility or liability for the actions taken or not taken by the readers based upon such information.